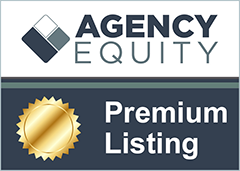 Large or Small, we will pay top dollar for your book of Medicare business (or Agency) within 30 days in most cases. 
Hi, I'm Brandon Todd and I want to acquire your Medicare block of business or, if you own an agency, help you grow, move on and keep your people in good hands.  
If you don't know me, I was the first to sell Medicare Supplement online back in 2006. We invented the online to call center model, the voice signature and were instrumental in getting E-apps to be the new normal in our industry.  
Right now, I am looking to expand our customer base through acquisitions as well as launching a new suite of products to help agents go from struggling to more successful than myself within a few years.     Stay tuned and follow me throughout 2021 to see the the next major industry changing event that will be bigger than the internet. 
I want your Medicare Block and will pay well for it. 

Most companies take you through a laborious process for months just to give you a lowball offer.    Its annoying for sure. 
I won't. 
Our experience in this allows us to know the value of a block faster… almost at a glance.  The M&A departments have to rely on paying you way too low a price in order to cover up for their lack of understanding, and believe me they don't care about the professional agent. 
We are not "dumb money."  We can actually add value to the block of business, allowing us to pay more than those who see you and your dreams only as a spreadsheet. 
If You Own an Agency
I wish someone made me the offers I make when I was first starting out.    If you're like most agencies and agency owners, you love to sell and you love to train… and you like long term renewal streams.   That's why we're here. 
Yet once you start to have success you spend less and less of your time doing the things you love and more and more time running the business or, more correctly, learning how much you don't know about running a business.
I've been there.
I started out with my father, who trained me to sell, as a young agent in 1997.  Soon after we hired our first agent the whole world of constant and unexpected challenges occurred. Over time I was able to, through hard work, error, disaster, and interspersed successes and periods of growth, to build what we have today.
I can now help insurance agents go from wherever they are to being a Nationwide call center with unlimited seats by doing what they love- SELLING AND TRAINING.
What do you need?
Whether you want to be successful as supported agent, focusing all your time on selling, build your agency or retire and leave you team in good hands, I want to help.
Let's talk. 
Send me a DETAILED description of your business and goals and I promise to review it personally and in full and reply with at least advice and hopefully an offer. 
Details
Category
Insurance Book of Business Wanted
Specializations

We can purchase blocks anywhere in the 50 US States, Puerto Rico and the US Virgin Islands. 

We help independent agents become successful with full back office and technology supports that makes the largest call centers blush. 

We have openings for career captive agents. 

I can help you retire and keep your dreams going and your people in good hands. 

Territory

Alabama
Alaska
Arizona
Arkansas
California
Colorado
Connecticut
Delaware
Florida
Georgia
Hawaii
Idaho
Illinois
Indiana
Iowa
Kansas
Kentucky
Louisiana
Maine
Maryland
Massachusetts
Michigan
Minnesota
Mississippi
Missouri
Montana
Nebraska
Nevada
New Hampshire
New Jersey
New Mexico
New York
North Carolina
North Dakota
Ohio
Oklahoma
Oregon
Pennsylvania
Rhode Island
South Carolina
South Dakota
Tennessee
Texas
Utah
Vermont
Virginia
Washington
West Virginia
Wisconsin
Wyoming
Puerto Rico
US Territories

Views
33
Contact Listing Owner