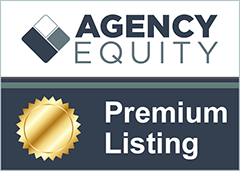 We are a New Jersey based business with over 35 years' experience. We have an outstanding reputation for creative solutions and excellent customer service. Many of our clients have been with us since their founding.
If you are starting to think about how to exit your business and receive the compensation you deserve for your hard work and success, we would love to talk to you.
We also understand how important it is to leave your loyal clients in very safe hands.
Every principal has different objectives, and we have creative and flexible solutions.
Let's connect and have a confidential conversation to see if there is mutual interest.
Details
Category
Insurance Book of Business Wanted
Niche

We specialize in providing group health plans for small to mid-sized companies: 10 – 200 lives. We pride ourselves on the personal relationships we build with our clients, and the live support we provide,

Phone
(973) 476-3999
Website
Territory

New Jersey
New York
Pennsylvania

Views
246
Contact Listing Owner