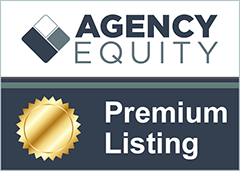 We are a well seasoned agency in central Florida looking to purchase a book of business in the range of $3,000,000 – $5,000,000 in premium.
We have a specific business model that works well for us and would like to find an agency with the following characteristics
Paperless
Cashless
E-signature friendly
We are split 40% commercial and 60% personal lines.
Carriers include
Progressive
National General
Infinity
Berkshire
Nationwide  (Home, Auto and Commercial)
Florid Peninsula
Heritage
St. Johns
Universal Property and Casualty
Foremost
Southern Oak
Please reach out to me for any questions you might have.
Details
Contact Listing Owner