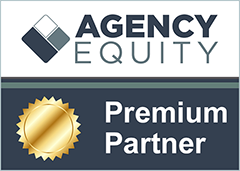 The American Family Agency is the ONLY Florida based Hybrid network with over 30 years of experience helping agencies start and grow. We have relationships with over 100 top carriers are currently in seven additional states and growing.
Here are some of the benefits of partnering with American Family Agency:
Gain Immediate Access to the Top Carriers – Most of Our New Agents are Writing New Business in 5 Days or Less
Support and Training from Florida's most Experienced and Respected Insurance Team
Highest Earning Opportunities Including – Commissions, Profit Sharing and Bonuses
Marketing Reimbursement
We Provide an Opportunity to Start without all the Stress of Fees from Day One
    Assistance in Recruiting Agents for your Office
Own 100 Percent of the Economic Interest of your Book – Guaranteed Buyout or Sell your Book
Low Startup and Ongoing Expenses – Direct passthrough with No markup of fees
       Detailed Accounting for each producer in your agency with No Additional Fees
No NON-Compete! – True Independence – No Contract Termination Fees or Buyout
Not required to sign a New Contract every 5 years with Changes Not in your Favor!
No Complicated, Time-Consuming Management System to Learn
Training Provided – Not just Software Training – Training that Matters – Getting your Phone to Ring
Ability to Write Business in Florida, North Carolina, South Carolina, Georgia, Alabama, Texas, Oklahoma, Tennessee and continuing to grow into additional states.
Zero Limitations – 100% Support and Encouragement Description.
Details