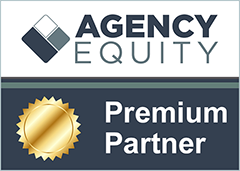 Ready Capital through its subsidiary ReadyCap Lending, LLC is an approved non-bank lender that specializes in providing financing solutions for insurance agencies. Our team of experienced loan specialists can provide a streamlined approval process with the loan structure that is best for your business.
Up to 100% Financing
Up to 25 Year Loans
Competitive Interest Rates
Flexible Payment Structures

         

                           

                                      
Obtaining a loan can be a long and painful process. Over the last 20 years the members of the Ready Capital team has created a streamlined lending approach. Our strategy is designed to allow our borrowers to focus on business while we work on getting to the closing table. With Ready Capital you will work with the same loan specialist from application to closing.
Contact us Today to speak to one of our loan specialists!
Details
Category
Insurance Agency Loans
Qualifications

Our SBA 7(a) small business loans offer longer terms, lower down payments and more flexibility than other types of business financing, to improve cash flow as you expand or start your business.

Specializations

 

Our team of specialists understands the value of your business. We understand that the value of an agency is in the book of business that has been cultivated. The true value is in the people who operate an insurance agency and the communities that they serve.

Our loan programs can provide you:

Up to 100% financing on Agency Acquisitions
Partner Buyouts & Mergers
Debt Consolidation
Working Capital
Real Estate Financing

Website
Territory

Alabama
Alaska
Arizona
Arkansas
California
Colorado
Connecticut
Delaware
Florida
Georgia
Hawaii
Idaho
Illinois
Indiana
Iowa
Kansas
Kentucky
Louisiana
Maine
Maryland
Massachusetts
Michigan
Minnesota
Mississippi
Missouri
Montana
Nebraska
Nevada
New Hampshire
New Jersey
New Mexico
New York
North Carolina
North Dakota
Ohio
Oklahoma
Oregon
Pennsylvania
Rhode Island
South Carolina
South Dakota
Tennessee
Texas
Utah
Vermont
Virginia
Washington
West Virginia
Wisconsin
Wyoming

Social Links
Views
3,151,425