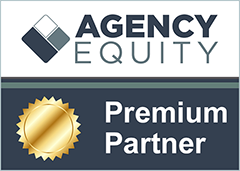 Since 1995, HawkSoft is a leader in management systems for independent insurance agencies that want effective workflows and a delightful experience for staff and policyholders. Created by independent agents, HawkSoft continues to evolve as a cutting-edge platform that powers thousands of agencies. HawkSoft offers this promise to insurance agents: your investment in HawkSoft will pay for itself in the first year. 
HawkSoft is proud to be privately owned – no outside investment, no stakeholders, and no exit plan. Join the HawkSoft family and see why 97% of customers recommend us and agencies stay with us for an average of 18 years. 
Features
Powerful, intuitive commercial & personal workflows

Carrier downloads, ACORD Form and COI prefills, and data mapping to carrier sites

Browser-based Agent Portal to access client and policy info on any device

Texting and batch email capabilities with correspondence templates

E-Signature and Virtual Printer (PDF writer)

Task assignment with tracking and follow-up reminders

Automatic documentation for E&O mitigation

Time-saving features like submission tracking, uprate alerts, and hazard tracking

Built-in, no-cost reporting for book of business, retention, cross selling, sales pipeline, and more

Self-service Certificates portal for insureds to add/update cert holders to approved COIs

Built-in trust accounting, QuickBooks integration for operating accounting, and Managed Accounting Services
API Integrations
Through our vetted API integration partners, agencies can customize their insurance technology stack for your agency's future. We continue to add more trusted partners every month.  
Available integrations
Marketing automation

Data analytics

Mobile service apps for insureds

Rater and carrier integration

VoIP business communication

Accounting and digital payments

Online review management

Website design
Details
Category
Agency Management Systems
Website
Territory

Alabama
Alaska
Arizona
Arkansas
California
Colorado
Connecticut
Delaware
Florida
Georgia
Hawaii
Idaho
Illinois
Indiana
Iowa
Kansas
Kentucky
Louisiana
Maine
Maryland
Massachusetts
Michigan
Minnesota
Mississippi
Missouri
Montana
Nebraska
Nevada
New Hampshire
New Jersey
New Mexico
New York
North Carolina
North Dakota
Ohio
Oklahoma
Oregon
Pennsylvania
Rhode Island
South Carolina
South Dakota
Tennessee
Texas
Utah
Vermont
Virginia
Washington
West Virginia
Wisconsin
Wyoming

Social Links
Views
160,704