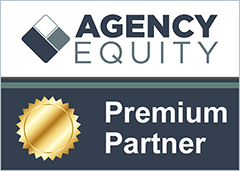 Take Advantage of Our New Business Model!  Currently we have four agencies available for purchase (two within the San Antonio Area and two outside San Antonio City Limits).  The Policies in Force for these agencies ranges from 700-1000.  To get more detailed information please contact us. 
The Acquisition Agency:
• An opportunity to purchase an existing agency.
• This is a turn-key platform with a Billion Dollar Company Support System.
• Candidates are in a prime position to jump start their agency.
• Candidates have opportunity to achieve aggressive growth via existing book of business.
• Generous $10,000 Start Up Bonus Program.
• Candidates will have the opportunity to hit 3 Quarterly Bonuses (12 total annually). 
• Financing is available through the Farmers Insurance Group Federal Credit Union (FIGFCU).
Details
Category
Start-Up Agency Opportunities
Carriers
Qualifications

• Candidates must have $25,000 Liquid Monies in savings or similar account. (No franchise fee required) 

• Candidates must pass background check (Criminal and Financials).

Website
Territory
Views
14