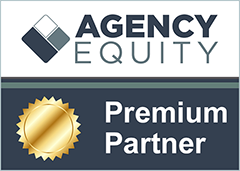 Are you a P&C insurance agent restricted to one carrier with limited products, uncompetitive rates and are unable to offer your clients what they really need? 
Well I'm gonna let you in on how you could represent multiple national carriers and offer your clients a wide selection of the best products in the marketplace at competitive rates.  All while maintaining ownership and complete control of your book of business. 
At IPA, we've been helping people start independent insurance agencies from scratch for over 15 years. And in securing thousands of direct carrier appointments for agents over the years, we've developed a roadmap on how to successfully navigate through this critical process and avoid many pitfalls along the way. So let me show you how we are able to help P&C insurance agents to take control of their book of business, while giving their clients the best possible products. 
Now the key to building a successful independent agency from scratch is to obtain direct carrier appointments with multiple big-name national carriers to give you an abundance of competitive products so you can help every customer that walks through your door. 
The problem is that direct appointments come with heavy contractual production requirements from the carriers.  For personal lines, carriers require as much as 250,000 in premium per year and for commercial lines they require up to a million in premium per year! 
That makes it nearly impossible for anyone to represent more than one big-name national carrier when you're starting out. 
This is where independent agency networks come in. 
Agency networks are made up of hundreds of agencies across the country that combine their premium numbers together to support the high-volume requirements from the carriers. 
The result is that the expectation on each individual agency is significantly reduced to easily attainable levels – typically only 25,000 to 50,000 per carrier and in some cases there are no requirements at all. 
And THAT is what allows a scratch agency to represent dozens of big-name national carriers with a wide selection of the best products in the marketplace so you can compete with anyone and help more clients. 
So if you're ready to finally take control of your book of business, while offering your clients the best variety of products, then I would like to invite you to attend a free training where I will show you exactly how we launch successful independent insurance agencies from scratch.  All while the agent maintains ownership and complete control of their book of business. 
To get started, click the VIEW WEBSITE button below, put in your name and email on the next page, and you will get instant access to the free training. It's that simple. 
And remember, this training will take you through the step-by-step process of how to select the right carriers for your agency and uncover the secrets to getting approved for direct appointments. This way, you can triple your close ratio, skyrocket your sales and better serve your customers. 
You can sign up for the free training right now using the VIEW WEBSITE button on the screen. 
Look, every day you spend losing control over your book of business is another day of lower commissions, and a limited selection of policies to offer. 
So make sure to click on the VIEW WEBSITE button on the screen and I'll see you on the training
Details
Category
Start-Up Agency Opportunities
Carriers
Qualifications

3 Years' Experience Selling P&C

Full-Time

Business Office Location

Website
Territory

Arizona
Arkansas
Connecticut
Georgia
Idaho
Illinois
Indiana
Iowa
Kansas
Kentucky
Maryland
Minnesota
Missouri
Montana
Nebraska
Nevada
New Jersey
New York
North Carolina
North Dakota
Ohio
Oregon
Pennsylvania
South Carolina
South Dakota
Tennessee
Utah
Virginia
Washington
Wisconsin
Wyoming

Views
6,474,708