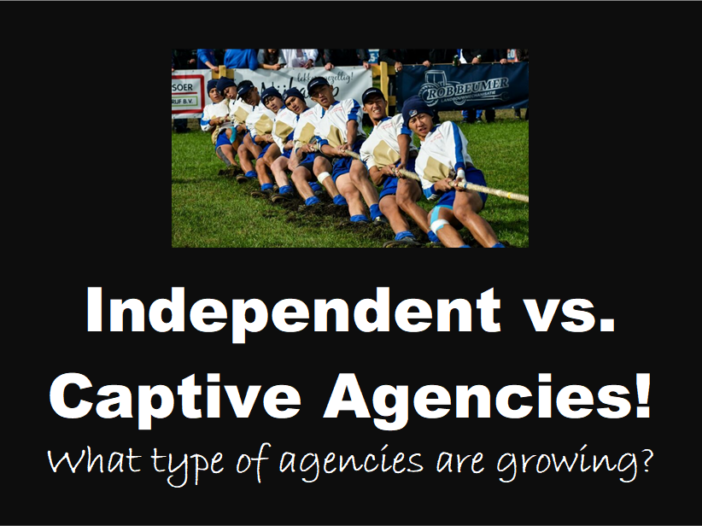 Insurance carriers who use the independent agent (IA) distribution channel continue to dominate commercial lines and are growing in personal lines market share vis-a-vis their captive and direct competitors. The latest market share report from the Independent Insurance Agents & Brokers of America shows a long-term trend of IA companies growing market share.
The study looked at data reported by A.M. Best for calendar year 2022. The data came from annual statements submitted by nearly 3,000 insurers to state regulators. It focused on the 26 lines of business primarily focused on by independent agents.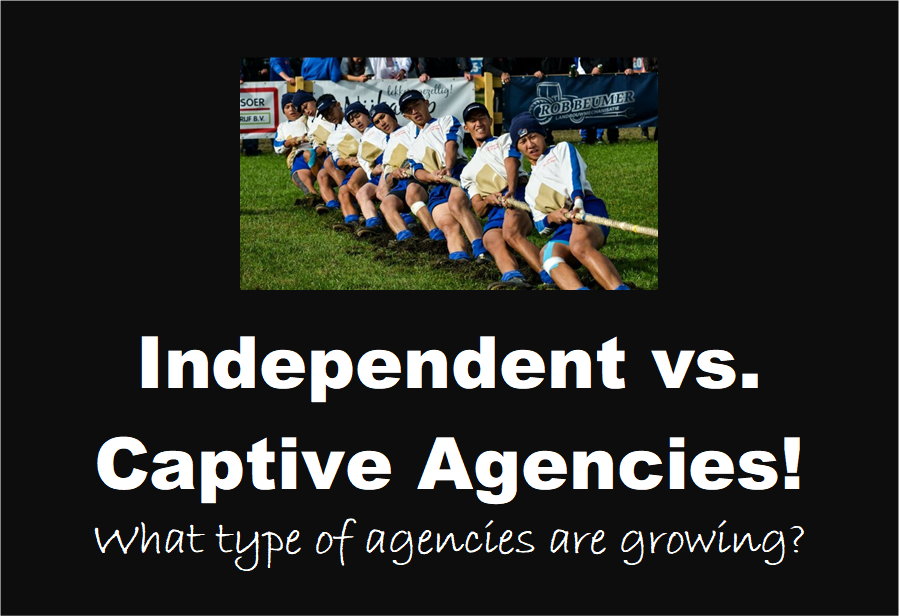 The data show five-year trends of IA carriers competing more effectively with their peers:
For all lines of coverage, IA carriers' market share grew from 58% in 2018 to 62% in 2022. Captive carriers lost two points of market share and direct writers lost a point.
IA carriers remain dominant in commercial lines with 87% of the market in both 2018 and 2022.
In personal lines, where captive and direct writers bombard the public with advertising, IA carriers picked up three points of market share during the period, rising to 38%. Captive carriers fell from 37% to 35% while direct writers held steady at 26%.
IA carriers' personal auto market share grew every year during the period, from 31.3% in 2018 to 32.8% in 2022.
Their homeowners insurance market share jumped every year, from 42.4% in 2018 to 49.3% in 2022.
They write 83.6% of all commercial multi-peril (primarily businessowners) premium, and that share was not less than 81.8%.
Commercial auto market share slipped a bit from 85.0% to 83.3%.
Surplus lines coverage, which is primarily placed by independent agents and brokers, grew in market share 5.6% in 2018 to 9.0% in 2022, reflecting the progressive hardening of personal and commercial markets during the period.
IA carriers also have lower loss ratios than the carriers in the competing channels. In personal auto, for example, the top five pure IA carriers had one-year loss ratios between 65% and 90%, while captives ranged from 77% to 95% and direct carriers ranged from 82% to 86%.
In addition to growing market share and profitability, other indicators show a strengthening IA channel. Despite an active mergers and acquisitions market over the last several years, the number of independent agencies grew by 4,000 between 2020 and 2022, which included the pandemic years.
Also, until rising interest rates in 2022 and 2023 put the brakes on the M&A market, buyers were paying top dollar for independent agencies. MarshBerry reports that the average base purchase price for agencies in the 12 months ending in March 2023 was 10.43 times Earnings Before Interest, Taxes, Depreciation and Amortization (EBITDA.) The average multiple in 2018 was 8.58. These averages include publicly announced deals only, not mergers involving two or more privately owned agencies or perpetuation arrangements.
These statistics show that, despite the abundant price-focused and humorous advertising, the insurance buying public still wants the guidance of independent agents. IAs are gaining personal lines market share at the expense of the TV advertisers, they're making money for their carriers, and their numbers are growing despite the large numbers of agency principals approaching retirement age. Investors with cash seeking higher returns continue to bid up agency purchase prices.
The insurance markets today are challenging. This is not an easy time to be in the insurance agency business. However, it remains a competitive and attractive business where entrepreneurs who focus on core markets, build great teams, and turn technology to their advantage can succeed. Independent agencies offer quick response to clients, expertise, and access to a wide variety of insurance markets. Those advantages are behind the gains in market share and will continue to make independent agencies a market force.