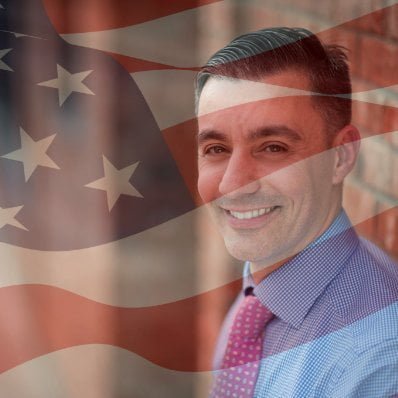 Chris Paradiso's passion comes across loud and clear. As Principal of Paradiso Insurance, literally on Main Street in Stafford Springs, Connecticut, he's built a prosperous independent agency that proves there's a way to go toe-to-toe with the big guys, beat the price objection, and win.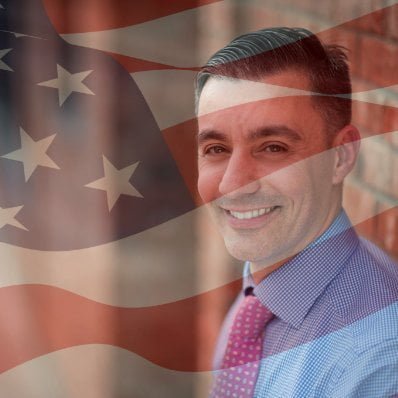 The Beginning 
Paradiso cut his teeth selling life insurance, signing on with New York Life in 1998. After a few years, he met an older agent, who opened his eyes to an emerging insurance industry reality: "The future of the business is one-stop shopping," Paradiso explains. "People don't want to go to one person for life insurance and another for P&C lines," he explains. So to broaden his product offerings, he cut loose from the career life insurance giant in the Spring of 2005 and founded Paradiso Insurance. 
Offer What They Need – And Cross-Sell 
As an independent with his feet firmly planted in both the personal and P&C worlds, Paradiso set himself and his business up to be a convenient all-in-one point of contact for all of his customers' insurance needs. Now he cross-sells like crazy. "If I can sell a client home and auto, he'll stay for five years on average. But if I sell them a home, auto, and life insurance, then they'll statistically stay for ten years. It's huge!" he explains. 
To support this multi-line strategy, Paradiso Insurance offers many different types of commercial, personal and P&C coverage. He writes a lot of large trucking insurance policies, for instance, but Chris and his agents are in a position to write everything from construction insurance to catering insurance, surety bonds, and even highly specialized lines like dance school insurance, landscaper's insurance, martial arts studio insurance, personal trainer and yoga instructors' coverage, and many others. 
Paradiso's many personal lines on offer include RV insurance, motorcycle insurance, classic car insurance, wedding/event insurance – all in addition to the basics. And he works the cross-selling strategy with a system that builds and cements client relationships with frequent "touches." 
Develop A Strong Brand
Paradiso Insurance positions itself as a premium brand. A passionate advocate of the idea that insurance is not a commodity, Chris Paradiso has no interest in trying to be the low-cost provider. "Look at Apple! Do they ever have a sale?" he exclaims. "No! They don't have to!" He therefore tries to position Paradiso Insurance as the Apple of the insurance market. 
Paradiso believes strongly in the importance of maintaining a brand. Each of his several businesses (he now owns five agencies, a beer brewery and a hair salon) has a complete, professionally-produced branding guide, specifying everything from colors and pantones to logo placement, fonts and sizes. The key branding document also lays out he company voice and core values and much more. Every public impression the company makes has a consistent look and feel, cementing the brand and its message in the customers' mind. 
This puts him in a position to beat the price objection. "Good insurance isn't cheap. But the wrong insurance can be devastatingly expensive in the long run."
"If you want cheap, go to Geico," he jokes. 
Ok, he's not joking. 
Invest in Social Media Marketing – And Lots of It 
"We put 30 percent of revenue right back into marketing," says Paradiso. That's several times the industry average. Furthermore, the agency's marketing strategy has a particular focus on social media. He's active on Facebook, yes. "Everybody's on Facebook," he explains. But he also cites fantastic results from Google+ and Pinterest. "81 percent of Pinterest users are women," he observes. "And women drive personal insurance decisions in the household." 
Paradiso is also very active on Twitter, which he uses to leverage visual and graphic content. He's has a full-time graphic designer on staff, generating marketing materials. "Visual content is king," he emphasizes. 
Meanwhile, the company updates its blog multiple times per week, expanding on his message. 
Embrace Technology 
Paradiso insurance developed its own custom mobile app. Once the customer has the app on their mobile device, they tend to stay. 
"The world is mobile. In fact, it's been mobile for a long time," he says, observing that too many insurance agencies have been slow to adopt and leverage new technologies. 
His social media presence also leverages a variety of marketing technologies – and lets him target his message down to an ant's eyelash, while supporting his strategy of "touching" each new customer with an on-brand message at least 29 times. 
Embrace Community
Finally, Chris Paradiso does business with the people who do business with him. "You won't find me shopping at Walmart!" he exclaims. "I don't do Walmart. I don't do Amazon. I don't shop online. I believe in putting food on the tables of the people who put food on my table."