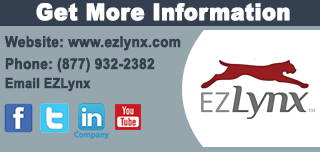 EZLynx, long known as a leader in providing software solutions for personal lines insurance, has brought the same expertise into the commercial lines space. From our 15 plus years of experience shaping the industry, we understand the needs of commercial insurance agencies. We see their struggles and recognize where core processes break down. 
Agents spend tremendous time and effort pursuing commercial accounts, often with no return. And with this insurance space getting more crowded, complicated and competitive every day, leveraging the right tools is critical for success.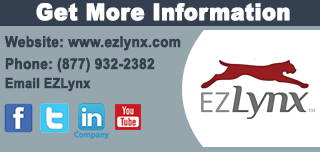 EZLynx is helping eliminate manual entry, reduce human error, automate repetitive tasks, and improve data quality. By simplifying and streamlining their workflows, agencies will not only recapture precious time and money, they will also improve their outcomes. 
We are excited to share with you new features of the EZLynx agency management system that will help insurance agencies more efficiently submit, write and manage business. 
Application Bundling. This feature permits an agent to create an application and add as many lines of business to it as she wants. For example, the agent could start with the property coverage application, click a button, and add the general liability, automobile, Workers' Compensation, and other lines of business, all in the same workflow. 
Application bundling will also automatically eliminate redundant ACORD applications. There are some lines of coverage, such as GL and property, that use the ACORD 125 form. This feature automatically prevents completing it twice. 
Application bundling is currently undergoing beta testing.  
Imports & Exports. This feature, which is available now, allows an agent to easily send schedules to a client for review and to update them based on the response. For example, in the months before an auto policy is due to renew, the agent can export the current vehicle schedule to a .csv file and forward it to the client. The client may add or remove vehicles from the schedule and return it to the agent. The agent can then import the revised file into EZLynx without having to manually input the changes.
Please click here to sign up for a demo