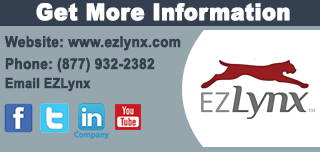 Text messaging is the world's preferred method of communication. Consumers spend more time on their phones using text messaging than any other application, and yes, that even includes social media! 
Text has evolved from a quick and simple way to communicate with friends and family into the most popular method for businesses to stay connected to their customers.  A whopping 9 out of 10 global consumers want to use messaging to talk to businesses, and the insurance industry is no exception.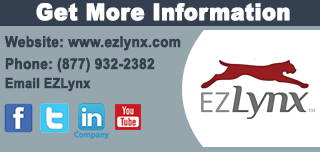 So, how can integrating text messaging benefit independent insurance agents and their bottom lines?
Texting Improves Customer Service

Text communication opens the door to a more convenient way for customers to contact agencies. Instead of enduring long wait times for customer service, customers and prospective leads can simply text for information. Text allows them to get answers to their questions and access to what they need anywhere, anytime, without the constraints of business hours.  
Happy customers are more likely to renew and sign policies from an agency providing excellent customer service they can count on.

Helps Digital Marketing Strategy

Text messages are 134% more likely to get read than an email.  There are less restrictions for communicating via text than other typical marketing campaign channels, making it easier to get an agency's message directly to their customers. 
Complete, omni-channel marketing strategies that leverage every possible way to engage customers are the most successful.

Helps to Win More Leads

The convenience of being able to send texts is essential for winning more leads. If customers have the option to sit on the phone on hold or to take 5 seconds to compose and send a text, a customer will almost always choose text.

In fact, 66% of consumers say they would pay more for something if it was supported by a customer to business (C2B) mobile messaging channel. They are willing to pay about 17% more on average just for access to a text messaging service.



Gives Customers What They Want

It's not just younger generations and millennials that want to engage with businesses using text messaging. 64% of baby boomers wish that businesses would use texting to communicate with them and 85% of them have already received texts from a business.
The convenience of text is unparalleled and response times are almost instantaneous, so it's logical that customers want mobile messaging channels opened for them to utilize.

Keeps Insurance Agencies Competitive

When customers know their insurance agency is providing the most up-to-date features, they feel more confident they are making the right choice. They know they are investing in a company that is committed to always providing them with the best services and features. 
It is important for customers to have access to the latest technology and most convenient forms of communication or they will change to a company that does. 
Integrating text messaging capabilities into the services an independent agency offers customers a new communication channel they want. This new way of engaging with businesses has many benefits and will help ensure agencies are winning new business and keeping their existing customers. As technology evolves and changes it is important for independent agencies to adopt it or they will be left behind. 
For more help on learning how agencies can better attract new clients and how to integrate the latest user-friendly software, visit EZLynx.com.