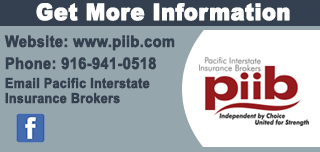 Over the past few years, insurance agencies have been acquiring and merging with one another at a blistering pace. This activity has been driven by the aging of agency principals, large amounts of investor money seeking places to invest, and rising purchase prices for agencies.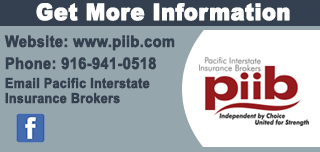 The long-standing family-owned agency with an owner nearing retirement is not the only candidate for a merger, either. Larger agencies, private equity firms and banks are buying agencies in all stages of their lifespans – newcomers, established agencies, and those with retiring owners. 
At Pacific Interstate Insurance Brokers (PIIB), we've seen the trend of increased M&A activity for some time now. We have come to believe that affiliates can find their best M&A partners right within the PIIB family.
PIIB is a 25 year-old cluster group with over 240 affiliated agencies, and over $700 Million in written premium. With such a large group, we were seeing five to ten agencies engage in mergers and acquisitions a year. We are always seeking new ways to add value for our affiliates, so in October 2018 we held a one-day perpetuation seminar event. It was so well received that we knew we needed to quickly provide some support on this topic for the affiliates.
PIIB team members Carrie Lewis and Rachel McClurg got to work in late December. We knew we wanted to provide something in our proprietary affiliate-only portal, piibconnect. PIIBconnect houses all of our carrier information and updates, our market search forum, principals only section, and now PIIB Match.
PIIB Match is a program to help our agents who are looking to buy, sell or merge to connect with each other. Getting a listing on the site is a fairly simple process. Affiliates complete a short survey that asks questions such as:  
Location

Size of acquisition to be considered (in terms of revenue)

Lines of business

Agency biography and what they are looking for

Prior agency acquisitions, if any
The survey answers populate on the PIIB Match page in the affiliate portal. If the agency principal prefers, the listing can be anonymous. Once a listing is posted, affiliates can scan through all of the PIIB buyers and sellers and contact each other directly to discuss possible mergers and acquisitions. Or, they can reach out to a PIIB Staff member first, and we can help facilitate the process. 
Accessible only to PIIB affiliates, the site went live on February 14, two months after work began, and the response has been enthusiastic. More than thirty agencies completed the survey on the day the site launched and their ads were posted immediately. We know of a few agencies that have entered into merger discussions since then, and there may be others we are not aware of. The option to remain anonymous, which many sellers prefer, enables sellers to peruse the listings of potential buyers on the site and find their perfect match when they are ready to act.
Every agency should have a perpetuation plan, regardless of where it is in its life cycle. PIIB Match facilitates that perpetuation, helping agencies that are ready for a change to find each other.