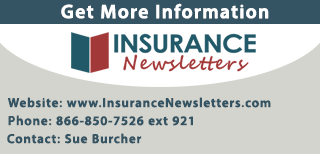 In today's competitive marketplace, content marketing becomes ever-more-important, and should definitely be a piece in your agency's marketing puzzle.  Content marketing helps you accomplish more, while using less of your valuable financial resources.  And LinkedIn provides a perfect avenue for getting your targeted content out there, especially if you are marketing Commercial Lines or Group Benefits. LinkedIn is the 14th most visited site in the world according to Alexa.com, a leading analytics company that is owned by Amazon.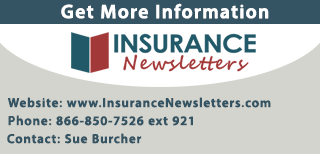 To attain and retain quality customers, you must provide relevant information to both your existing clients and your prospects.  As you increase awareness regarding your products and services, you will generate leads that result in engagement, and ultimately, revenue. 
LinkedIn + InsuranceNewsletters.com = Golden Marketing Opportunity
InsuranceNewsletters.com offers more than 3,000 Ghostwritten Articles perfect for your Social Media needs. You can get licensed publishing rights to these articles with the purchase of either a monthly or annual subscription.
Our Articles:
Are editable, so you can use them as they are, or personalize them to your liking
Cover Personal Lines, Commercial Lines, Employee Benefits, and Personal Planning
Are Ghostwritten, so you can use your own by-line
To exploit the power of your content on LinkedIn, publish it and bring more attention to your agency with just a few clicks of your mouse!  Here is how:
This format utilizes the LinkedIn site, and is a great way to connect with your contacts, clients and prospects. The best part about this is that LinkedIn pages get more favorable search engine results than what you would achieve with your own website.  Also the article will appear on the home page feed of your contacts.
Add an Article to your Profile
This option allows you to hyperlink an article you posted on your website. The option to add articles appears towards the bottom of your profile. 
You don't have to be an English major to publish relevant, professionally written content, but you can look like one with an Article Package from InsuranceNewsletters.com!