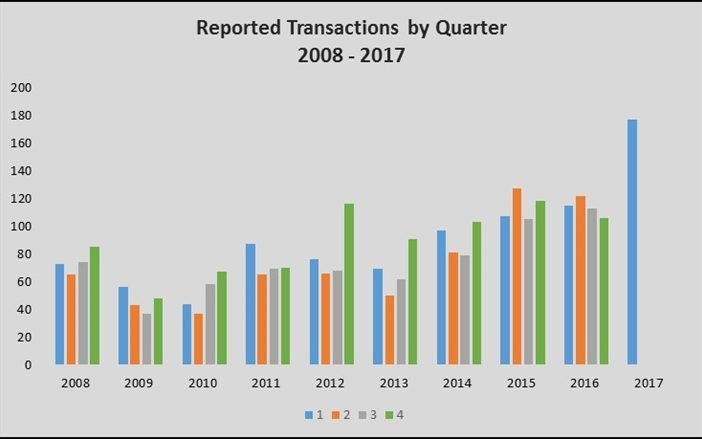 2017 1st Quarter
Agent / Broker Merger & Acquisition Update
by Timothy J. Cunningham & Dan P. Menzer
Agent / Broker Merger & Acquisition Summary
Insurance agency Merger & Acquisition ("M&A") activity exploded during the 1st Quarter ("Q1") of 2017 with 178 reported transactions in the US and Canada, up from 115 reported transactions in Q1-2016. The growth was impacted, in part, from the formation of Alera Group, a new private-equity backed firm that closed 24 separate deals on January 1, 2017. Notwithstanding this unique transaction, the number of Q1 transactions would still have out-paced any previous quarterly period.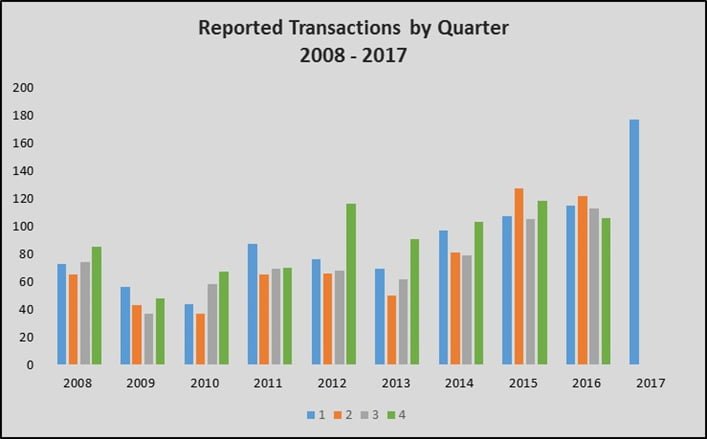 Looking at the transaction count on a rolling 12-month basis, the numbers continue to climb, increasing from just under 300 as of December 2013, to nearly 520 for the 12-months ended March 31, 2017.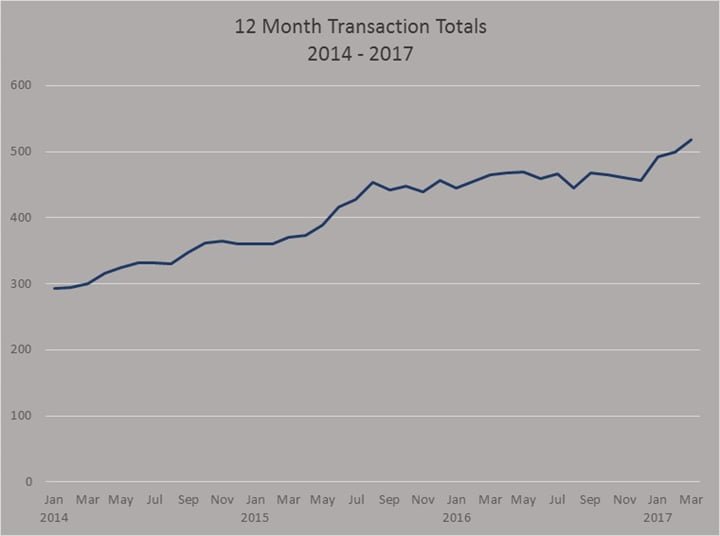 The make-up of the transactions from the buyers' and sellers' perspectives for the past two years are shown in the following charts:

• The Private-equity backed firms continue to drive the M&A market, including the impact from the new Alera Group transactions in 2017
• The Privately-owned buyer group had their biggest quarterly deal count ever
• The public brokers had their most active quarter since Q4-2012 when sellers were trying to get deals closed before tax rates increased
• Insurance company activity also hit a quarterly high, with all but two of the transactions based in Canada
• There were a total of 15 Canadian transactions announced during the first quarter, the first time there were more than 10 Canadian deals in a quarter.