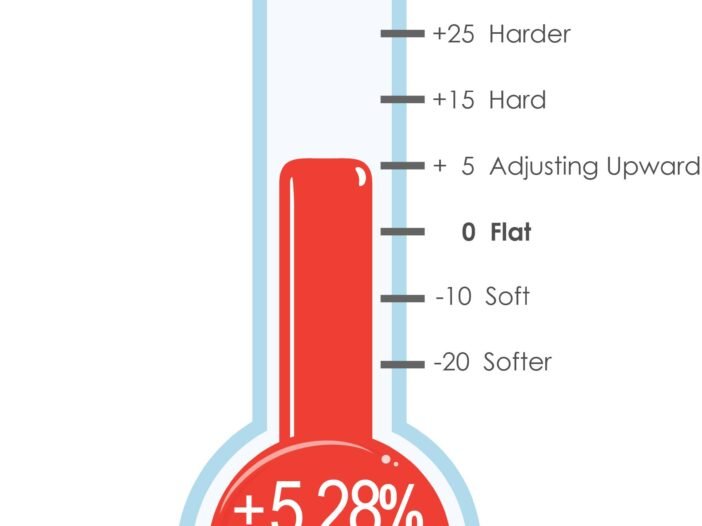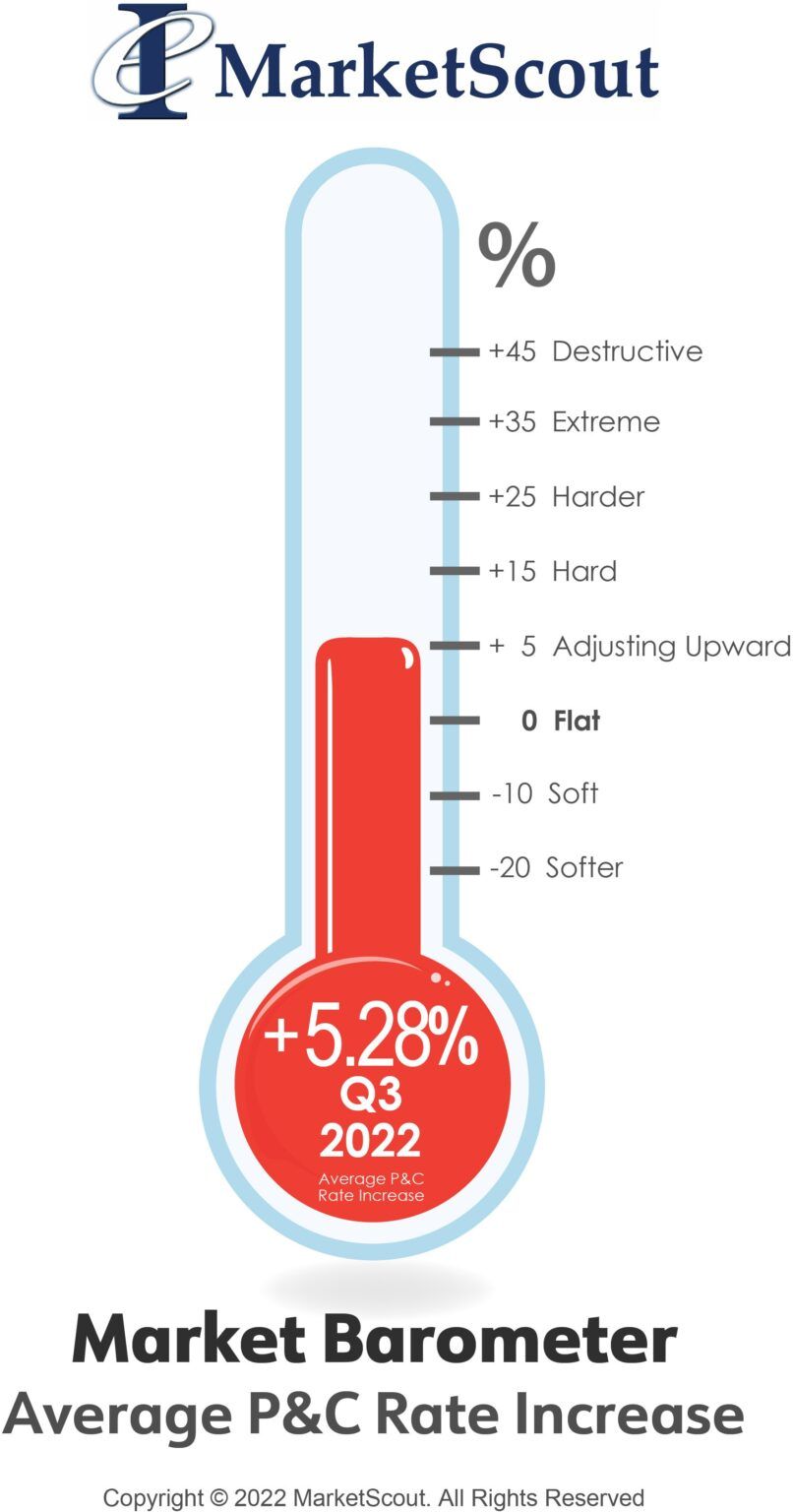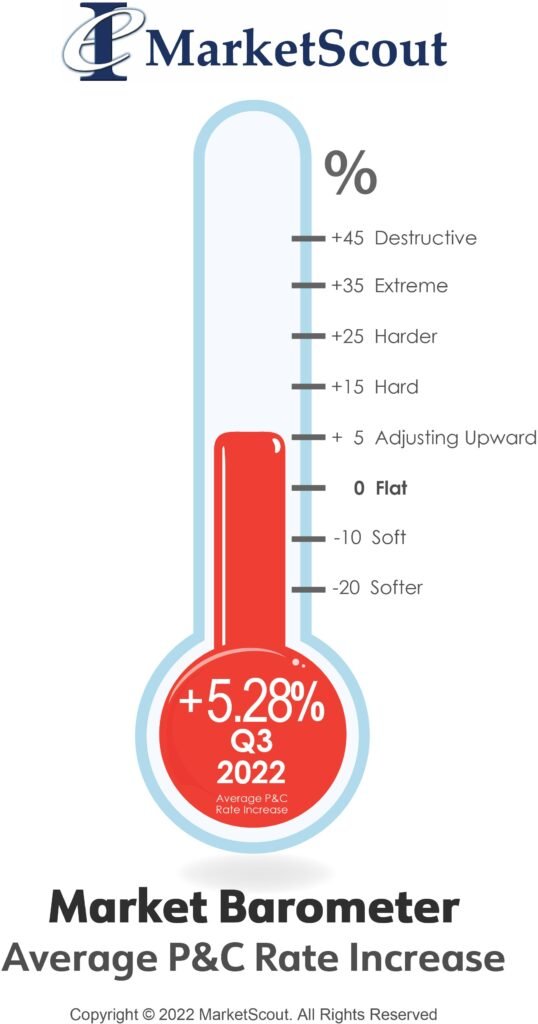 Property Rates in Coastal Areas Will Rise Post Ian
The commercial market composite rate for the third quarter 2022 increased 5.28%.
Richard Kerr, CEO of MarketScout commented, "We are seeing softening in the D&O/professional sector as additional markets expand available capacity. Cyber rates are still increasing significantly despite additional capacity."
Property rates were up 7.67% in the third quarter of 2022. "Losses from Hurricane Ian will significantly impact rates in Florida and other wind exposed coastal states," noted Kerr.
The National Alliance for Insurance Education and Research conducted pricing surveys used in MarketScout's analysis of market conditions. These surveys help to further corroborate MarketScout's actual findings, mathematically driven by new and renewal placements across the United States.
A summary of the third quarter 2022 rates by coverage, cyber liability, industry class and account size is set forth below.
By Coverage Class
| | |
| --- | --- |
| Commercial Property | |
| Business Interruption | Up 7.67% |
| BOP | Up 6.3% |
| Inland Marine | Up 5% |
| General Liability | Up 4% |
| Umbrella/Excess | Up 6% |
| Commercial Auto | Up 7% |
| Workers' Compensation | Up 7.67% |
| Professional Liability | Up 0.3% |
| D&O Liability | Up 5.7% |
| EPLI | Up 4.3% |
| Fiduciary | Up 1% |
| Crime | Up 1% |
| Surety | Up 1% |