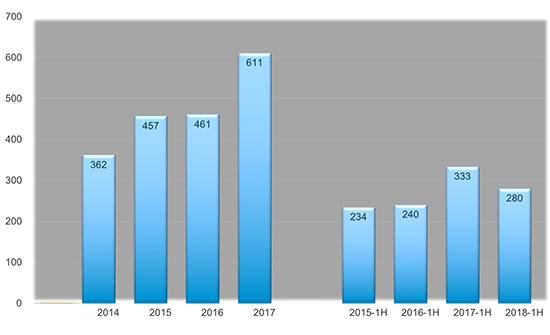 Major 2018 Broker Transactions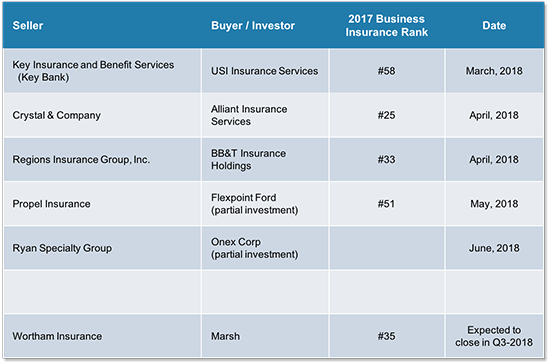 Observations:
16% YTD reduction in deal count from 1H-2017 not believed to be indicator of slowing M&A activity


> 

Some of the declines likely due to buyers completing larger than normal and/or international transactions and digesting all the transactions completed in 2017
280 transactions in the 1st half of 2018 is 2nd highest semi-annual total, behind only 1H-2017
Agency valuations at historical peaks and Sellers continue to take advantage of buyer interest
Gap between internal agency valuations (for perpetuation purposes) and 3rd party transactions continues to increase, making the perpetuation choice ever more difficult
————————————————————————————————————————————–
OPTIS Partners, LLC is a boutique investment banking and consulting firm with offices in Chicago, focused exclusively in the insurance distribution marketplace. We provide buy-side and sell-side M&A services, ownership succession planning, fair market valuation and related consulting services. OPTIS was ranked as the fifth most active agent-broker M&A advisory firm in 2014-2018 by SNL Financial.
This analysis was prepared by Timothy J. Cunningham, managing director, and Daniel P. Menzer, senior partner. 
To learn more about OPTIS Partners LLC, please visit their website.