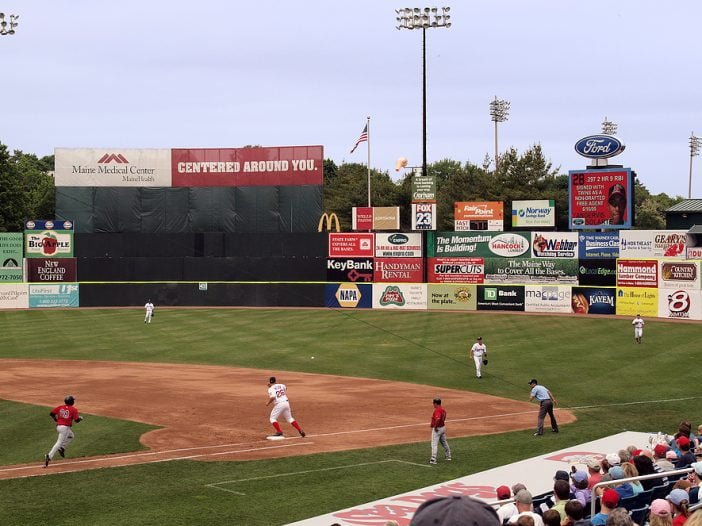 An AgencyEquity.com Exclusive
As many baseball leagues start their season, is your agency taking advantage of the many marketing opportunities the game has to offer? Baseball connects people; from talking about the past to talking about the present, baseball builds a bond that can transcend selling insurance on price. But what is your agency's strategy regarding involvement in the game and what opportunities do you have?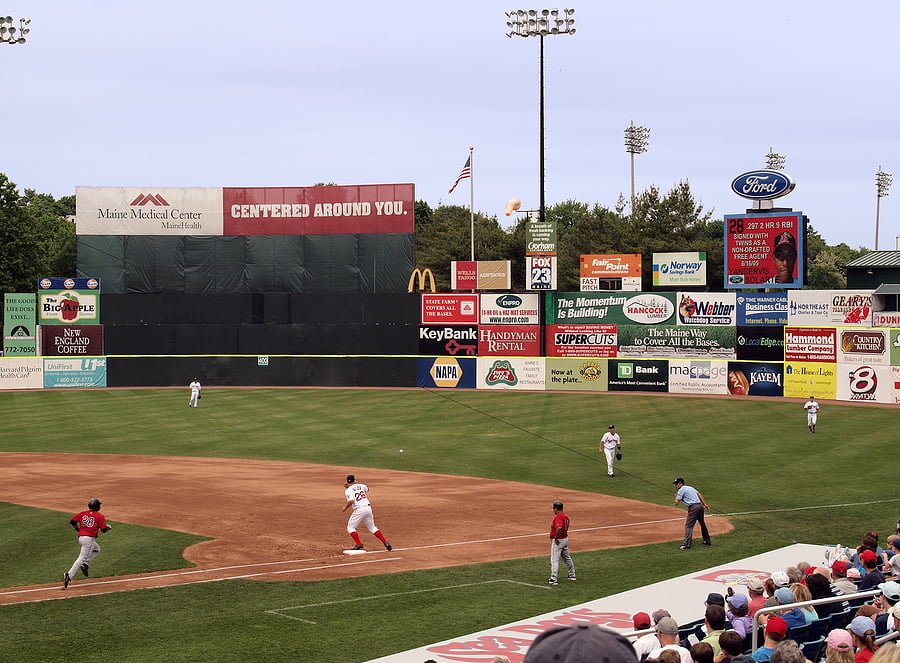 Outfield Advertising at a Minor League Baseball Game
Have you considered getting season tickets to your local professional team? While most of us are within two hours of a Major League team, if you are not or are not in the budget to pay for the big leagues, then consider a very low cost option: Minor League Baseball. Taking your best clients to the game or giving out tickets goes a long way to sealing a long-term relationship. Corporations do it all the time because they know it works. Your agency can do the same. Another option is to rent a luxury suite or even a picnic area available in some ballparks and this will allow you to invite a group of clients. The goodwill and client loyalty you build from this is huge, especially for clients who have large enough accounts that attract yearly competition.
In addition to season tickets, there are a number of sponsorships that an agency can get involved in. What better way for you to promote your agency than to have a sign along the outfield fence? For current clients, this keeps your name in front them and people proudly say "that is my agent." With future clients, it helps build instant credibility and perhaps even a baseball discussion – those of us in the business know how much easier it is to close a deal with a connection in place. Advertising opportunities are not limited to outfield signs; there are all kinds of ways you can get your name out, from game day radio advertising to sponsoring a bobble head giveaway. Marketing works, and for those who are baseball fans, it is about as good as it gets when involving your marketing in the game.
There is something for every budget and agency size. Your dollars don't have to go to professional baseball, most especially if that is out of your budget. From a marketing standpoint, you can't go wrong by sponsoring a little baseball or adult softball team. Often times, just getting one account will pay for these sponsorships. Nowadays, most leagues have websites, and your name will appear in the standing and help your internet presence as well as your SEO. How good is it if someone is checking your agency's reputation on Google and then they find out that you are involved in the local community? It's very good; it doesn't get better. How about the parents of the little leaguers or players on the adult softball team who own their own business? You can bet they are going to be thankful and their appreciation for your support of their team can go a long way.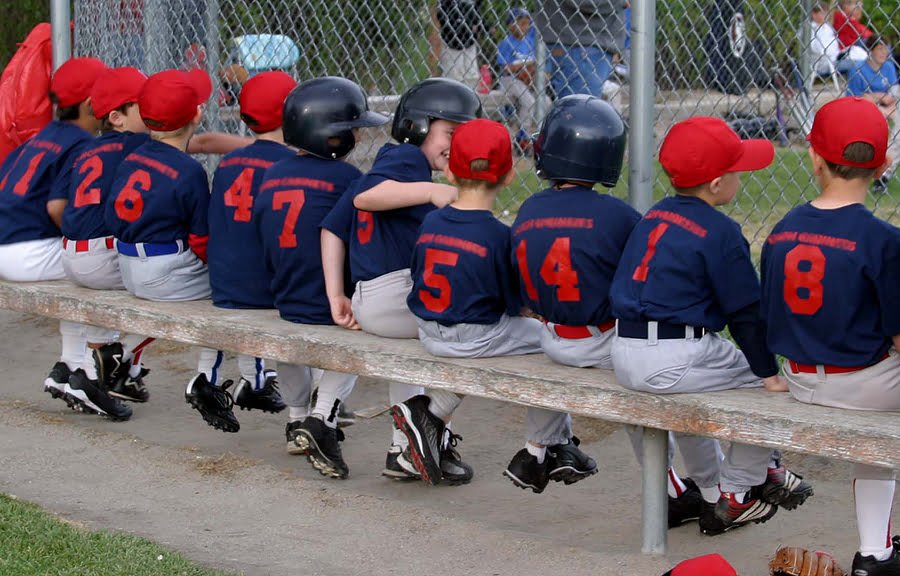 Little League Baseball
These are just a few examples of how you can use baseball to your marketing advantage. One of the biggest obstacles is the cost, but those who don't invest in their agency as well as invest in their communities will never get their name out. Getting your name out is what helps close deals as it is much harder closing a deal if they don't know you versus when they do know you. That is why large corporations advertise, not strictly to get instant business, but more so to get a target audience familiar and comfortable with their brand. Chances are the computer you are reading this on was an advertised brand, otherwise you may have never purchase it. As you think about your marketing plan and as the first pitches are being tossed this opening season, there are opportunities you don't want to miss, especially if you are a baseball fan.
---
What is your Agency's baseball strategy? What agency successes have you had through Baseball connections? We want to hear your story, please contact us, we would be thrilled to share your story.