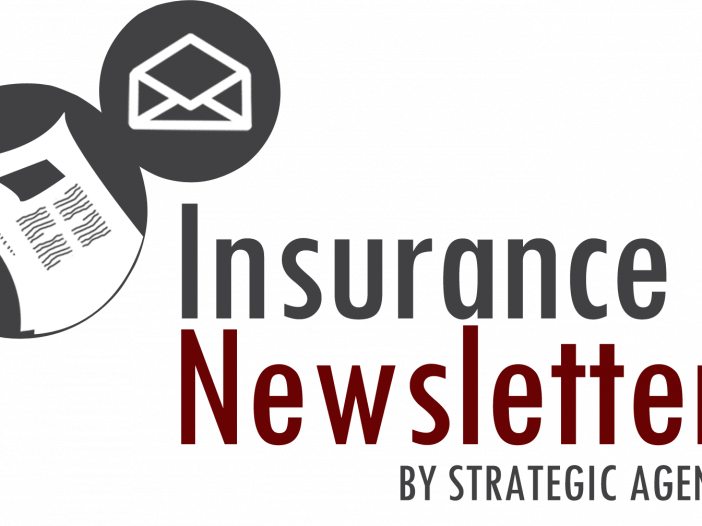 Facts: This claim against defendant insurance agency was based on alleged errors and omissions made by an insurance agent. Defendants denied all claims. The jury awarded plaintiff $2,215,000 plus 5% penalty interest against the individual corporate agents. However, the jury found plaintiff 40% comparatively negligent and the verdict was reduced accordingly.
Garet Danvers was the founder of Plaintiff GHD Operating, LLD d/b/a Chem Strip Company. He sought property, casualty and workers' compensation coverage from Defendant Emerson Prew, Inc., an insurance agency. Danvers met with Defendant Bruce Lys, an insurance agent for Emerson Prew. Defendants insured plaintiff briefly through Auto Owners Insurance, which canceled the policy in September 2002 because of the risky nature of plaintiff's chemical stripping business. Defendant Lys testified that he found replacement insurance through Defendant St. Paul Property & Casualty, with coverage to begin in January 2003. Danvers gave the insurance agency a $6,000 check when he received a typed quote for the insurance. Defendant Emerson then issued a certificate of property insurance on January 14, allegedly confirming plaintiff's insurance through St. Paul.
The actual policy of insurance was never received by Danvers and he called Lys several times to make sure his business was insured. Plaintiff's check had not been cashed and he had received no bills from St. Paul. Danvers said Lys assured him the business was insured. Approximately 10 months later, Danvers still had received nothing from St. Paul and attempted to reach Lys. He was informed that Lys no longer worked for Emerson Prew. Danvers was informed by the operations manager that GHD was not insured and had not been insured since the Auto Owners policy was canceled. Emerson Prew offered to find another insurer for plaintiff, but Danvers fired the agency and sought other insurance. Fire destroyed plaintiff's facility before Danvers found insurance, resulting in significant losses, including the loss of his building and business property, as well as lost business income. St. Paul refused coverage and claimed no insurance had ever been issued.
Plaintiff alleged breach of contract against St. Paul based on the insurance certificate supplied by Lys. He also claimed Emerson and Lys failed to complete the forms to obtain insurance coverage, provide accurate information to plaintiff regarding his insurance status or find other insurance. Plaintiff argued that Defendants Emerson Prew and Lys misrepresented St. Paul's policy. Plaintiff maintained that, long before he knew there was no policy, defendant agency was aware Lys was issuing insurance certificates where there were no policies. Defendant agency's representative admitted that the agency's failure to deal with Lys was the proximate cause of plaintiff's lack of insurance and the court directed a verdict in favor of plaintiff on the issue of negligence, of which the jury was unaware.
Defendant St. Paul was dismissed from this case on summary disposition and the case proceeded against Emerson Prew and Lys. Both defendants contended plaintiff should have known it had no insurance because the $6,000 check was never cashed and plaintiff never received a binder or a policy of insurance. Further, Defendant Emerson Prew noted that plaintiff refused to allow them to find another policy of insurance.
Alleged Injury: Breach of contract and misrepresentation. Plaintiff sought approximately $2,215,000 for replacement costs (without deduction for depreciation), consequential damages and 12% penalty interest.
Jury Deliberations: 4 hours
Editor's Notes: Per plaintiff's counsel King, the jury found defendants negligent in the handling of plaintiff's insurance and that their negligence was a proximate cause of GHD's failure to be insured against the fire loss. However, the jury found that plaintiff was 40% negligent.
Reference
GHD Operating LLC, d/b/a Chem Strip Company v. Emerson Prew, Inc., St. Paul Property & Casualty Company and Ruce Lys. Docket no. 04-422131-CK; Circuit Court, Judge Daphne Means Curtis, 12/6/2006.
Plaintiff's expert: Michael Hale – Insurance – Livonia, MI
Attorneys for plaintiff: Michael H. Fabian, Farmington Hills; Stuart A. Sklar, Farmington Hills; Patrick A. King, Farmington Hills
Attorneys for defendant: John R. Monnich, Royal Oak (Emerson); Gregory I. Thomas, Southfield (Lys); John D. Honeyman, Southfield (St. Paul)
---
The case(s) cited herein was(were) reprinted with the permission of the publisher Jury Verdict Review Publications, Inc. www.jvra.com
These real life claims scenarios and jury verdicts are sponsored by InsuranceNewsletters.com, the premier provider of client newsletters for Insurance Agencies. While AgencyEquity.com will feature cases that are of interest to insurance agencies, InsuranceNewsletters.com content will focus on cases that are of interest to insurance consumers. Properly educating clients on real life situations helps them better understand the need for proper liability coverage. To learn more, go to InsuranceNewsletters.com.