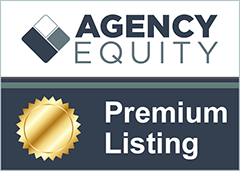 My agency core focus is Individual Health Insurance in Washington State. We are exceptional at helping clients get coverage on the WA HealthPlanFinder.
If you or know someone that is looking to retire, move, change industries or just don't want to do individual health anymore in WA please reach out to us. We ONLY do individual in WA, so no other states please at this time.
NOTE: I will pay more than others will and have a strategy on how I'm looking to grow!
Details
| | |
| --- | --- |
| Category | Insurance Book of Business Wanted |
| Niche | Individual Health Insurance in Washington State Only. |
| Specializations | Individual Health Insurance in Washington State Only. |
| Phone | (425) 802-2783 |
| Website | |
| Territory | |
| Views | 370 |
Contact Listing Owner