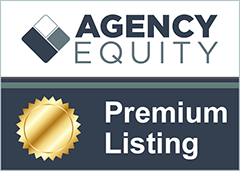 We are aggressively pursuing books of business in the following niches:
Nonprofits
Human Services
Social Service
Healthcare
Home Health Care
Senior Living
Commercial Real Estate
We offer competitive terms with flexible payout options – take your $$$ upfront or customize a payout plan to optimize your situation!
Signers National is group of premier insurance companies dedicated to servicing key client segments across the United States. Your customers will enjoy incredible service & support, an aggressive marketing team that ensures the proper coverage at the best price, superior loss control service and claims advocacy that places the customer's interests at the forefront of any claim.
Please connect with us ASAP so that we can discuss your particular situation!
Details
Category
Insurance Book of Business Wanted
Niche

Nonprofits, Human Services, Social Service, Healthcare Home Health Care, Senior Living, Commercial Real Estate

Phone
(317) 340-6170
Website
Territory

Alabama
Alaska
Arizona
Arkansas
California
Colorado
Connecticut
Delaware
District of Columbia
Florida
Georgia
Hawaii
Idaho
Illinois
Indiana
Iowa
Kansas
Kentucky
Louisiana
Maine
Maryland
Massachusetts
Michigan
Minnesota
Mississippi
Missouri
Montana
Nebraska
Nevada
New Hampshire
New Jersey
New Mexico
New York
North Carolina
North Dakota
Ohio
Oklahoma
Oregon
Pennsylvania
Rhode Island
South Carolina
South Dakota
Tennessee
Texas
Utah
Vermont
Virginia
Washington
Washington D.C.
West Virginia
Wisconsin
Wyoming

Views
212
Contact Listing Owner