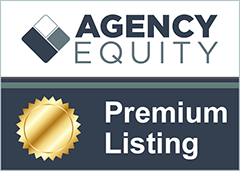 We are aggressively pursuing agencies and brokerages that focus in the nonprofit, human services, social service and healthcare niches. We offer competitive terms with options for upfront payment, back-end earnouts or a combination of both. Sell your book outright or join our team and stay involved. Have a team you'd like to bring along – no problem – we are always looking for passionate people who enjoy our niche.
Signers National is group of premier insurance companies dedicated to servicing key client segments across the United States. One of our member companies, Lamb Insurance Services, is the largest brokerage in the country that exclusively focuses in the nonprofit & human services space. Lamb has deep relationships with the best and most competitive niche markets. This allows Lamb to get things done – even in the midst of the current hard market. Only 15 years old, Lamb's hard work and persistence has positioned Lamb well within the Top 100 firms in the country – and they are positioned to quadruple in size in the next few years.
Please connect with us ASAP so that we can discuss your particular situation!
Details
Category
Independent Insurance Agencies Wanted
Niche

Nonprofit, Human Services, Social Service, Healthcare, Home Health Care and Senior Living

Phone
(317) 340-6170
Website
Territory

Alabama
Alaska
Arizona
Arkansas
California
Colorado
Connecticut
Delaware
District of Columbia
Florida
Georgia
Hawaii
Idaho
Illinois
Indiana
Iowa
Kansas
Kentucky
Louisiana
Maine
Maryland
Massachusetts
Michigan
Minnesota
Mississippi
Missouri
Montana
Nebraska
Nevada
New Hampshire
New Jersey
New Mexico
New York
North Carolina
North Dakota
Ohio
Oklahoma
Oregon
Pennsylvania
Rhode Island
South Carolina
South Dakota
Tennessee
Texas
Utah
Vermont
Virginia
Washington
Washington D.C.
West Virginia
Wisconsin
Wyoming

Views
186
Contact Listing Owner