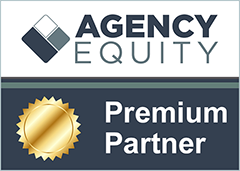 Springtree Group, a company of entrepreneurs supporting entrepreneurs. We specialize in and offer a full spectrum of Buying, Selling, Lending and Financial Performance services to agents, brokers and support companies in the insurance space.
Please email us to get your free copy of our General Capabilities e-Brochure on how we view this process. In addition to Deal Origination tools, which include monthly Sales Alerts and out-bound telemarketing services (e-Brochure available), we also supply the M&A mechanics and importantly we can provide the financing services (e-Brochure available) to complete the deals.
Upon receiving an email request, we will send you a full copy of our most recent monthly, client directed (Registered Buyers) "Sales Alerts" so you can have an example of one of the tools used in helping our clients find agents and brokers to purchase. The few listings located on our website blog are just examples placed in our Blog each month.
Details
Category
Agency Acquisition Brokers
Phone
(972) 395-8811
Website
Territory

Alabama
Alaska
Arizona
Arkansas
California
Colorado
Connecticut
Delaware
Florida
Georgia
Hawaii
Idaho
Illinois
Indiana
Iowa
Kansas
Kentucky
Louisiana
Maine
Maryland
Massachusetts
Michigan
Minnesota
Mississippi
Missouri
Montana
Nebraska
Nevada
New Hampshire
New Jersey
New Mexico
New York
North Carolina
North Dakota
Ohio
Oklahoma
Oregon
Pennsylvania
Rhode Island
South Carolina
South Dakota
Tennessee
Texas
Utah
Vermont
Virginia
Washington
West Virginia
Wisconsin
Wyoming

Views
12,798,972