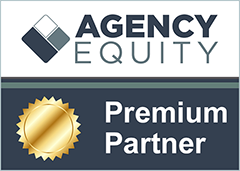 Take control of your agency's growth path.
We help agency owners access reliable funding in order to buy, grow, and invest in their agencies. While traditional funders can be slow to fund or require extensive paperwork, as a specialty lender, our insurance agency funding is fast, flexible, and customized.
You can access $50,000 to $5M+ for start up expenses, acquisitions, buy-outs, perpetuation, or working capital. Terms are customized to your agency's business needs. Repay your loan monthly for up to 8 years. Our commission based loans allow you to access funds without putting your personal assets at risk.
Details
Category
Insurance Agency Loans
Qualifications

We build loans with your agency's goals in mind.

As a specialty lender, we loan exclusively to insurance agencies and we provide personalized, responsive service. We're not a broker. We lend our funds directly to agency owners.

Our focus on insurance agencies means we know and understand small to mid-sized agency business models really well. We bring our industry insights and knowledge to every conversation about an agency's business goals and funding needs. 

Our personalized approach means you work with a dedicated Lending Advisor from application through funding, and we keep and service your loan in-house.

Our culture is built on flexibility and responsiveness. As a result, we can customize a loan to your needs, we can consider loans that might not meet a traditional lender's requirements, and our funding process is quick.

You may be wondering whether "specialty" means "more expensive". We offer a wide range of rates. Yours is determined by the value of your agency, your business and personal credit profiles, and other factors that we cover in our initial conversation with you.

Specializations

Since 1998, we've helped hundreds of agency owners access funding. We can help you, too.

Even if you don't fit a traditional lender's tight credit requirements, or you need to move faster than a traditional loan process, you want more flexibility in terms, or you require a unique funding structure (like a partial buy out), we can help.

You can have a preliminary term sheet in your hand in 24 hours, and funds can be in your account within 7 business days.  

It all starts with a complementary, no-pressure, 30 minute consult with an experienced Lending Advisor. Find out what's possible for your agency's growth with funding from AgileCap.

Book a consult: https://calendly.com/kyle-castle

Website
Territory

Alabama
Alaska
Arizona
Arkansas
California
Colorado
Connecticut
Delaware
Florida
Georgia
Hawaii
Idaho
Illinois
Indiana
Iowa
Kansas
Kentucky
Louisiana
Maine
Maryland
Massachusetts
Michigan
Minnesota
Mississippi
Missouri
Montana
Nebraska
New Hampshire
New Jersey
New Mexico
New York
North Carolina
North Dakota
Ohio
Oklahoma
Oregon
Pennsylvania
Rhode Island
South Carolina
Tennessee
Texas
Utah
Virginia
Washington
West Virginia
Wisconsin
Wyoming

Social Links
Views
1108635