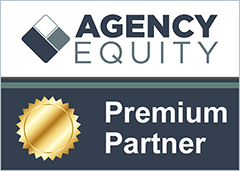 Commission Based Lending Exclusively for Insurance Professionals
Unlike other banks, Providence Bank Agency Finance understands the value of your future commissions.  We recognize you as an independent business owner. Like any private business, there are times when you will need to access capital, but unlike many business owners, you have a valuable asset to leverage: your future renewal commissions. We offer term loans and lines of credit by using your future commissions as collateral….something your typical bank will not do.
Our Agency Finance team can help your agency strengthen its competitive position by increasing your working capital, helping you acquire an agency, consolidating existing debt, or helping you transition your business to the next generation. 
Why choose Providence Bank Agency Finance?
Daily sweep of excess cash
Competitive interest rates and fees
Management with extensive experience providing financing to the insurance industry
Streamlined process
Dedicated account manager
Allstate Agents
Check out our Quick App program – All you need to submit are three items.  Visit our website for more information.
Introducing our new TPP Equity Loans! – Already have a loan against your TPP but need additional capital? We are now offering TPP Equity Loans that allow you to fully utilize the value of your TPP while leaving your existing loan in place. In most cases, you can even use our Quick Application process for loans that are less than 90% of your TPP.
Call us today to find out more at 877.894.2785  and let us put the value of your book to work for you.
www.pbagencyfinance.com     
agencyfinance@myprovidencebank.com
Details
Category
Insurance Agency Loans
Specializations

Insurance Lending, Loan, Line of Credit, Agency Financing

Website
Territory

Alabama
Arizona
Arkansas
California
Colorado
Connecticut
Delaware
Florida
Georgia
Idaho
Illinois
Indiana
Iowa
Kansas
Kentucky
Louisiana
Maine
Maryland
Massachusetts
Michigan
Minnesota
Mississippi
Missouri
Montana
Nebraska
Nevada
New Hampshire
New Jersey
New Mexico
New York
North Carolina
North Dakota
Ohio
Oklahoma
Oregon
Pennsylvania
Rhode Island
South Carolina
South Dakota
Tennessee
Texas
Utah
Vermont
Virginia
Washington
West Virginia
Wisconsin
Wyoming

Social Links
Views
80