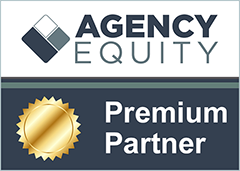 Insuserve-1 is a business process outsourcing company focused on delivering comprehensive back-office processing services to the insurance industry. Headquartered in McKinney, Texas – our experienced management team has delivered high-quality remote services to companies of all types and sizes. Our clients include small agencies, retail and wholesale brokerages, and managing general agencies.
By utilizing our services, our clients have experienced increased growth, lower operating costs, reduced backlogs, faster quoting, greater accuracy and consistency, and a reduction in account manager and CSR "burn-out." Our teams operate 24/7, so work can continue even when our clients' offices are closed. Utilizing our services allows our clients to concentrate their efforts on operations that distinguish them in the insurance marketplace and to gain competitive advantage.
Outsourcing is about growth, not downsizing.
Details
Category
Insurance Agency Staffing
Qualifications

Insurance Agencies, Insurance Brokers, Carriers & MGA's.

Specializations

Processing COI's , Policy Checking, Endorsements, Renewals, DBR, Invoicing, MVR ordering , Data Entry

Phone
(844) 606 7348
Website
Territory

Alabama
Alaska
Arizona
Arkansas
California
Colorado
Connecticut
Delaware
District of Columbia
Florida
Georgia
Hawaii
Idaho
Illinois
Indiana
Iowa
Kansas
Kentucky
Louisiana
Maine
Maryland
Massachusetts
Michigan
Minnesota
Mississippi
Missouri
Montana
Nebraska
Nevada
New Hampshire
New Jersey
New Mexico
New York
North Carolina
North Dakota
Ohio
Oklahoma
Oregon
Pennsylvania
Rhode Island
South Carolina
South Dakota
Tennessee
Texas
Utah
Vermont
Virginia
Washington
Washington D.C.
West Virginia
Wisconsin
Wyoming

Social Links
Views
1,456