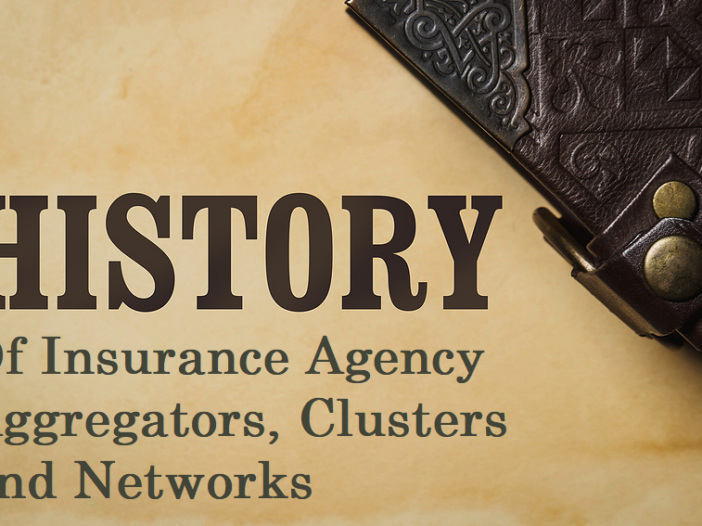 First in a Series of articles on Combined Agency Groups
As long as there have been large insurance carriers and small independent insurance agencies, there have been conflicts between the two. The agencies need access to many different carriers so they can meet their clients' needs. The carriers rely on large premium volumes from their agents to maximize efficiency. Small agencies on their own have a hard time delivering that. As a result, large carriers have often shunned them.
Years ago, this quandary led agencies to band together in new organizations. Today, these are known as "clusters," "aggregators," or "agency networks."
Entities that resembled what we now think of as agency networks appeared as early as 1970, according to Al Diamond of Agency Consulting Group. The reasons were familiar to anyone in the industry today. On their own, small agencies could not meet carrier volume requirements or qualify for preferred commission levels or profit sharing. As a paper published by the Independent Insurance Agents & Brokers of America stated, "The pressure for agents to get larger—or get out—created an environment that fostered this growth of new agency groupings."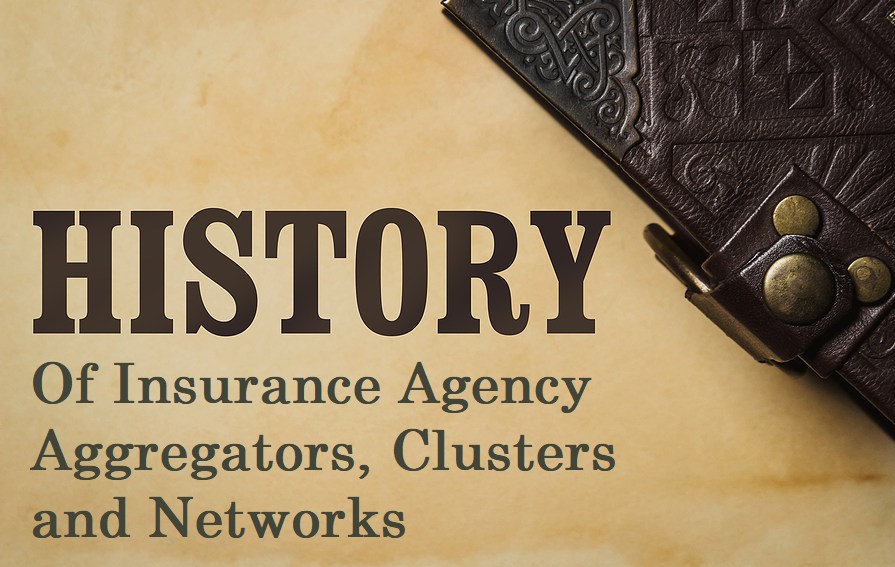 Initially, they were informal affiliations of agencies who wanted access to more markets. Tom Braniff, a former agent and now an attorney who focuses on insurance agencies, recalls that one of his first networks was comprised of a half-dozen agencies in the Austin, Texas area. That network, known as the Combined Agents of America, now includes 58 agencies.
These networks often operated without contracts. Braniff did not write his first network agreement until the late 1970's, for a friend who had formed one of the earliest networks. Diamond was brought in by a network in the mid-Atlantic region in 1980 to formalize its operations. Among other things, he helped develop the group's rules and set criteria for contingency sharing.
Controls in the early days were loose or non-existent. Braniff says no one was overseeing submissions or risk placement. The result was "terrible" loss ratios. This did not endear the networks to carriers, who were not big fans to begin with. Phil Tuccy of Insurance Group Consulting remembers that carriers worried about how their existing agents would react to non-appointed agencies having access. Diamond says that many carriers saw networks as merely a means of brokering business.
That attitude changed as the networks matured, recalls Larry Manning, president of Pacific Interstate Insurance Brokers. The networks began to accept that they needed to add value to win favor with carriers. They started to control who could join and reject those who didn't meet group standards. They managed submissions better so that their members submitted only the types of business the carriers wanted. "The networks proved that they could produce profitable business," says Tuccy.
The revenue potential that networks brought to the table forced carriers to accept them, Diamond says. Tuccy says that carriers now seek them out. Manning agrees. "When I attend company advisory councils or other meetings representing the company's biggest and best agencies," he says, "the attendees are typically one-third to one-half clusters."
The small, decentralized networks of yesterday have given way to more sophisticated operations today. Diamond describes two types of them. Central networks are dominated by one agency; the network managers arrange carrier appointments. In distributed networks, the members operate independently. Each member has an equal vote, and no one agency is in charge.
Agency networks give their members access to markets and to better commission and profit-sharing deals. Carriers have learned how to make the model work for them. How networks have evolved, and what they offer to agencies today will be the subject of the next article in this series.
Please visit our directory of Agency Clusters | Alliances| Networks Franchises | Aggregators
_____________________________________________________
To view the other articles in this series, please go to:
(2) Growth of Agency Networks: Why Membership in Agency Aggregators such as Networks, Clusters and Alliances are Growing Fast
(3) Agency Networks of Today and the Future
Looking to start an Agency? Get detailed information by reading our Guide to Starting an Insurance Agency