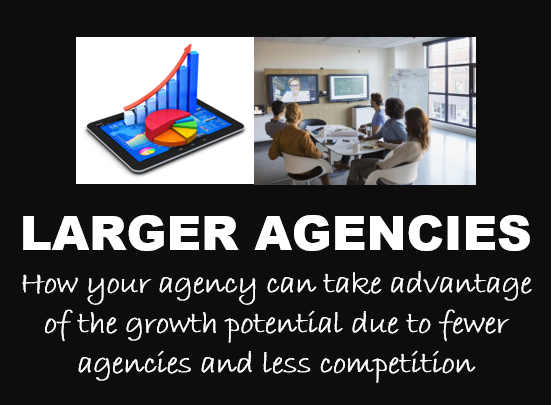 The typical independent insurance agency of the future will be larger than it is today. If you are a current agency owner or have been thinking about becoming one, what should you do to take advantage of the coming environment?
Get started. Open your agency if you don't already have one. Mergers and acquisitions activity is still strong despite rising interest rates. This means a new agency will face less competition than it would have a few years ago. There will be space in the market for new entrants.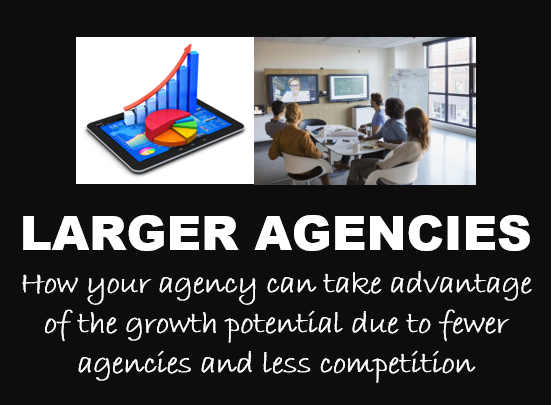 Buy an agency. If you already own an agency, buying another one can be a good way to grow. Acquisition targets are out there. During the 2010s, the number of agency owners over age 55 grew 74%. A large number of them are looking toward retirement and will be candidates for purchase. Signs of the flight to retirement are already starting to show.
Specialize. In a sea of larger fish, one way to stand out is to focus on a few market niches. It will be harder in the future to succeed as a jack of all trades and master of none. Successful agencies today focus on specific industries or sub-groups within industries. Agencies have carved out market niches in everything from food trucks to motorcycles to adoption agencies to the forest products industry. Examine your existing book of business to identify classes you tend to succeed at. Look for types of businesses or occupations that are expected to grow and determine the coverages they will need. For example, nurse practitioners need standard property and liability coverages, but they also need professional liability coverage and insurance on expensive diagnostic equipment.
Cast a wide net for staff. To succeed, an agency needs good people, and they are becoming increasingly hard to find. Half the industry's current workforce is on track to retire in the next dozen years. Agencies will be forced to find people outside their local markets. Some agencies are finding success by outsourcing their labor forces, hiring firms that provide English-speaking workers in Asia, Latin American countries and elsewhere. Even if you don't feel comfortable going outside the country for workers, you may need to look out of town or out of state. The rapid shift to remote work during the pandemic shutdowns showed that talented people can contribute from anywhere. An agency in Seattle may find the right person in San Diego and never have to ask that person to relocate.
Invest in the agency. Purchase technology solutions such as agency management systems that will help you operate more efficiently. Use those systems to their fullest capability; often, agencies use only a fraction of the features a system offers. Take the time to train staff on how to use other features that will pay off for the business. Investment in different kinds of marketing is also important. Advertising on traditional media is expensive. Using targeted social media may be less expensive and more effective. If your agency develops market niches, marketing to prospects all over the country through social media will help you spread word of your expertise. Also, don't overlook staff professional development through pursuit of industry designations. You might want to consider tying reimbursement of registration and course material expenses to the agency's perpetuation plan to keep those educated workers in-house.
Join an agency network. Particularly if your agency is young, joining a network can be a good way to build a book of business. Networks give agencies access to several carriers without having to meet carrier volume requirements. Some also provide technology support and peer networks where agency owners can discuss common problems and solutions. Networks vary in terms of fees, contractual obligations and exit requirements, so investigate individual networks carefully before committing. Even in a changing business landscape, there will be opportunities for smart agency owners who think strategically. Hiring good people near and far, specializing, and making sound investments will help them succeed in a time of larger agencies.
To View Part 1 of this series, go to: The Average Agency Size Will Get Larger, Here is Why (Part 1 of 2)