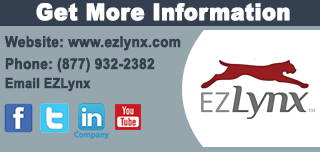 Agency Insights looks at prospects not written, accounts lost, and accounts with potential coverage gaps. It flags these accounts and reports to the agency: 
●     The right person to contact
●     About the right product
●     At the right time 
For every potential account, there is a short window of opportunity for contact. This is the time when the customer is thinking about buying insurance. For most of the year, insurance is at best an afterthought and at worst an expense line. However, during the window of opportunity, insurance is on the buyer's mind, and that is when they are most likely to make a purchase. Contacting the right person during that window is important, and Agency Insights tells an agency when that is.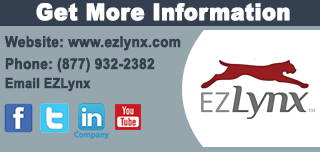 Updated daily, Agency Insights gives an agency an interactive list featuring the prospect's name; the lines of business; the time window for contact; and the type of sale (new vs. second attempt vs. cross-sale, etc.). Knowledge of the type of sale allows the agency to tailor its message to the circumstances.  
Acquiring sales leads is expensive. It makes business sense for an agency to get the most it can out of the money it spends. Agency Insights can help an agency boost its sales using a valuable asset it already has – its own data. 
About EZLynx
EZLynx® develops industry-leading cloud-based software for the insurance industry. Our software has helped independent agents operate their businesses more effectively for over ten years.
EZLynx is proud to be the innovators of several products that, previously, the insurance industry had never seen, including: Real-time rating, Agency Pulse™, Policy Sync, eSignature integration, and a unified rating and management system.