Key learnings from Independent Agents ranging from scratch start-ups, former captives and established multi-office agencies all have something in common – the critical need to anticipate and pivot when change demands it. All of them have flourished in a time of uncertainty and challenge. You can too!
For smaller P/C agencies, competition for markets and carrier appointments is intensifying as the largest, most influential agencies continue to consolidate the sector. Carrier distribution model disruption furthers change for captive and independent agents. In the last year alone: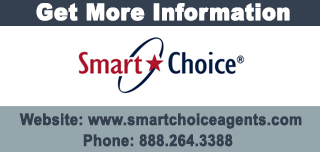 • Nationwide completed the transition of approximately 2,000 formerly captive agents to its independent agency channel.
• Allstate continued along its Transformative Growth Plan, which includes changing commission structures and intention to expand its independent agency network, following its purchase of National General.
• Liberty Mutual Insurance announced plans to transition its more than 2,200 exclusive insurance agents in 200 offices across the country to working for a new digital agency of exclusive agents.
In response to market trends, many agents are creating new opportunities for themselves and their families by:
Turning independent from captive
Starting up a new agency
Buying out the agency they've help to grow
Growing their own agency through M&A activity
Many of these endeavors require resources and access to markets that hinge on the receipt of appointments by carriers. It can be said that the odds are stacked against start up and small agencies to receive appointments, given the requirements of proof of historical performance and ability to meet certain volumes.
Here are four examples, in their own words, why agents have turned to one network in particular:
Jeremy took a leap of faith with the full support of Smart Choice and found immediate success. When asked how he'd summarize the benefit Smart Choice brought as an agent of change, Jeremy shares, "First, they help you get started, it's almost like plug and play. Second, they get you in front of great carriers that you'd unlikely have an opportunity to get in front of on your own. Third, I have direct hotline to my Smart Choice reps, anytime I need anything. That is priceless.
Bryan's advice to other agents: "If I know an agent is going out on his own, I'll say it's going to be tougher to get markets, call Smart Choice, and see what they can offer. The way they do business, it's going to be easier for you. You're going to maximize your efforts."
Gulraiz met a Smart Choice agent who shared his success story and the benefit of starting up with Smart Choice, "You don't have to pay them anything, they have the Smart Start program to get you started and really help you get your foot in the door with carriers."
Lee Ann is a former agency employee that purchased the agency she worked at, and then three more with capital based on future revenue. she found convenience with Live Oak Bank, one of Smart Choice's partnerships offering member agencies access to financing through the largest SBA-backed lender in the US. Smart Choice also partners with Oak Street Funding, specializes in providing insurance professionals with capital based on future revenue. This allows agent owners the option of a cash-flow loans to launch initiatives without borrowing against personal assets.