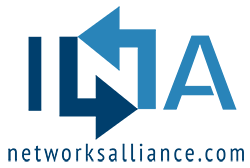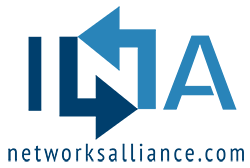 WILMINGTON, NC — Live Oak Bancshares, Inc. ("Live Oak") (Nasdaq:LOB), a lender focused on the insurance industry, announced the formation of a group designed to support insurance networks and the challenges facing that distribution system.
"In discussing the many partnerships we have in the insurance industry, we realized that there were no groups specifically supporting the agency networks we service," stated Michael Strakhov, Executive Director of Insurance Lending. "We sponsored a meeting with 11 networks and as many carriers early in 2017 to determine what type of support Live Oak Bank could provide this industry segment. The feedback was very clear; some type of forum to represent the specific needs of this growing segment of distribution in the industry was needed."
After numerous consultations with an advisory committee, comprised of senior leaders from networks and carriers, the concept of the Insurance Networks Alliance was formed. The mission of the Alliance is to improve relationships with carriers, associations and peers, and to evolve the collective value of insurance networks.
"Having attended the initial peer meeting in September 2016, then the pilot event in January 2017, and spending many years working to build an agency network, I was thrilled to be part of this effort," indicated Gordy Bunch, CEO, TWFG.  "The critical issues discussed during our initial meeting of data gathering, technology, carrier relationships and agency perpetuation are areas that all networks wrestle with. A group specifically focused on supporting networks can provide significant solutions here."
The newly formed Insurance Networks Alliance plans a January 2018 meeting in Tempe, AZ. The meeting is for owners and senior management of insurance agency networks, insurance carriers, wholesalers and program administrators (with distribution or are seeking distribution with insurance agency networks), and industry service providers to insurance networks and carriers. 
"The agenda for this meeting was developed by the industry leaders on our advisory committee," said Strakhov.  "We've invited experts from across the industry to lead critical discussions on topics such as strategies for supporting member perpetuation and growth, critical issues for the network carrier relationships, automation, data capture, market access for networked groups and the future of personal lines products for the independent agency system. The agenda alone makes a compelling case for agency networks to join us in Tempe."