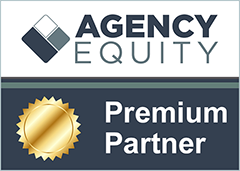 LOOKING FOR A NEW OR REPLACEMENT AGENCY MANAGEMENT SYSTEM?
Get a demo and see why AMP is the fastest growing agency management system.
IT'S ALL ABOUT THE VALUE!
– No Start-up Costs
– Training and Support Included
– 100% Web-based powered by Amazon  No software to install
– no servers required
– E-Signature Included
– Insurance accounting Included
– Carrier downloads included
– ACORD Forms/Certificates/Binders and ID Cards included
– and much more!
Contracts are month to month requiring no long term commitment.
Details
Category
Agency Management Systems
Website
Territory

Alabama
Alaska
Arizona
Arkansas
California
Colorado
Connecticut
Delaware
Florida
Georgia
Hawaii
Idaho
Illinois
Indiana
Iowa
Kansas
Kentucky
Louisiana
Maine
Maryland
Massachusetts
Michigan
Minnesota
Mississippi
Missouri
Montana
Nebraska
Nevada
New Hampshire
New Jersey
New Mexico
New York
North Carolina
North Dakota
Ohio
Oklahoma
Oregon
Pennsylvania
Rhode Island
South Carolina
South Dakota
Tennessee
Texas
Utah
Vermont
Virginia
Washington
West Virginia
Wisconsin
Wyoming

Views
731,863