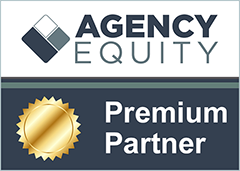 We understand that it takes time to build a business, to develop the proper skills and understanding, and to excel in this field. We provide our new Agents with ongoing training and support on their path to success so they can best serve our customers!
As a Presidents Council District my team and I know what it takes build a successful, profitable agency from scratch. Nobody is better equipped to teach, train, and mentor you than our team who has a proven track record and can say that we boast some of the best new agent success in our entire 11-state territory. District 46 is also one of the fastest growing districts in all of Farmers Insurance.
Farmers Insurance is looking for a talented individual to own your own business and become a part of one of the largest and most-respected insurance brands in the country through Agency Ownership.
If you are looking for a way to break out of a rut and are looking to take control of your future, we would love to visit with you.
Responsibilities:
Solicits for new business via telephone, networking, and other lead sources.
Develop insurance quotes, makes sales presentations, and closes sales.
Develop ongoing networking relationships with Real Estate Agents, Mortgage Lenders, Title Companies, Auto Dealers, etc.
Maintain knowledge of new products.
Grow sales revenue by utilizing phone, email and potential client lists.
Prospects for new business by following sales leads generated from referrals, networking, marketing, cold-calling, and lead databases.
Presents and explains insurance policy options based upon prospective client needs and their personal goals.
Provide customers with additional information about new products and services.
Sell Farmers products and services to help customers meet their needs
Build and lead a successful team
Farmers Insurance offers a unique entry points designed for candidates that are already established professionals:
Retail Agency Program: Designed to attract capitalized, seasoned professionals seeking a start-up opportunity that maximizes their ROI and provides the financial support to rapidly grow through a proven business model. This program offers the richest and most lucrative bonus program in the industry. Qualified applicants will have a high business acumen and ready to grow. Earn a $5,000 sign-on bonus, $6,000 for office branding, up to $500 monthly marketing bonus, annual bonuses, and enhanced compensation program that pays 400% normal commissions.
Farmers Insurance is investing over $450,000 in bonus compensation in your first three years and the average agency owner earns in excess of $300,000.
This is an opportunity that is designed for experienced business owners, executives, and sales directors. Individuals with a history of sales, operations, and management experience may also be a great candidate for this program.
Agent Trainee Program: Designed for individuals with aspirations to have their own agency. It is up to a 12-month long development and mentorship program. Most of our trainees graduate within 7-9 months.
Suited for motivated & self-starters with effective time management skills to successfully achieve goals in the program.
Opportunity to grow skills and business knowledge to become an agent with Farmers while working for an existing mentor agent
District 46 currently has several agency opportunities around the Greater San Antonio Area including New Braunfels, Fair Oaks Ranch, Boerne, Seguin, Helotes, San Marcos, Kyle, Lockhart, Luling, Wimberly, Buda, Fredericksburg, Gonzalez, La Vernia, Castroville, and Victoria.
Some benefits Farmers Agents enjoy:
Farmers Insurance agents enjoy some of the most lucrative careers in the industry. How does 56% commission on a home policy sound? How about 36% on an auto policy? At Farmers you will be in business for yourself but not by yourself. Training offered by the University of Farmers and a district office staff with a proven record.
Our district is one the fastest growing district in the company for a reason – we know what we are doing and we are VERY good at doing it.
Aggressive $5,000 sign on bonus
Lucrative monthly bonus opportunity
Annual bonus opportunities
Brand recognition with an Fortune 500 insurance industry leader
Personal Lines products, Commercial Business Products, Financial Services
Extensive training, mentoring, coaching and sales support from our District Office and award winning University of Farmers
Highly competitive new business and renewal commission structure
Build equity for retirement / Contract Value
Create a family legacy and pass your agency on to a relative or child
Flexible hours, control of your time & no working holidays
Group health, dental and vision benefit plans available
Lead generation and marketing bonuses
Branding bonuses
We are always on the lookout for individuals who are looking to take control of their future and if you're interested we would love to speak with you.
Details
Category
Start-Up Agency Opportunities
Carriers
Qualifications

There are a couple things we need from you though:

Possess a genuine willingness to learn, be intuitive and resourceful and be coachable.
Be a great self-starter with a sense of urgency.
Ability to manage a marketing pipeline and sales funnel
Desire to be active in community and really help people navigate insurance needs
Desire to build a strong sales team to handle day to day operations
Excellent Communication/interpersonal skills.
Must be highly self-motivated.
Strong work ethic and leadership skills.
Driven and goal-oriented individual.
No insurance experience required but must be willing to learn
Not more than $5,000 in collections
No bankruptcies in the last 3 years
Favorable criminal record with no felonies
Previous Insurance experience a plus, but not required. We will teach the right individual everything they need to know.
Experience in playing an active role in the day to day operations, budgeting, planning and staffing strategies or experience in business or sales management.

College degree preferred, but not required.
Sales & customer service & management experience
Strong organizational and time management skills
Be willing to work towards getting your Property, Casualty, Life and Health insurance licenses. DON'T WORRY WE PROVIDE STUDY MATERIAL AND ASSISTANCE WITH THIS.

If you meet these requirements, please apply.

Specializations

Personal Lines Property and Casualty
Life Insurance
Commercial Insurance

Phone
210-571-1737
Website
Territory
Social Links
Views
29