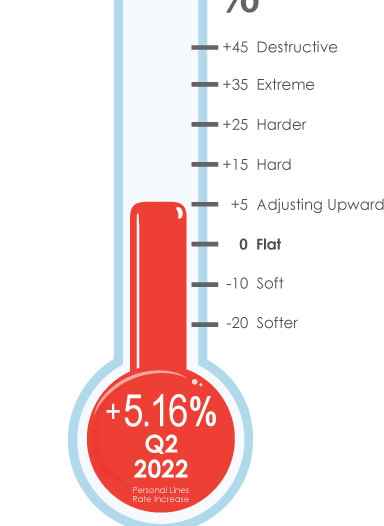 CAT season on the cusp, however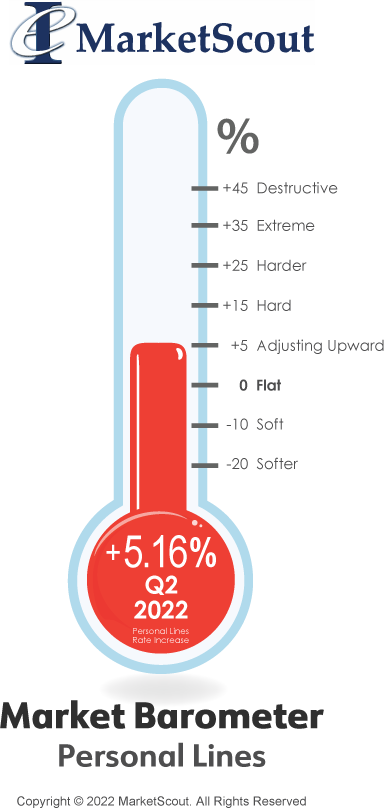 US Personal lines rate increases for the second quarter of 2022 were plus 5.16 percent, almost mirroring the 5.2 percent increase in the first quarter 2022.
Insureds in the US are experiencing rate increases partly as a result of inflation on home and auto repair, as well as the increased value of fine art, collectibles and jewelry.
Richard Kerr, CEO of MarketScout noted, "The Council for Insuring Private Clients gathered in May 2022 with over 250 personal lines professionals sharing information and ideas. The consensus was to expect continued significant rate increases for all lines of personal insurance in areas affected by CAT perils." "We believe alternative solutions will be developed to provide additional capacity in Florida and California," added Kerr. "Premium increases and coverage restrictions will drive these new solutions. Forty to fifty percent rate increases are not unusual in CAT prone areas of Florida and California."
The National Alliance for Insurance Education and Research conducted pricing surveys used in MarketScout's analysis of market conditions. These surveys help to further corroborate MarketScout's actual findings, mathematically driven by new and renewal placements across the United States.
A summary of the second quarter 2022 personal lines rates is set forth below.
Personal Lines
Homeowners under $1,000,000 value
Up 5%
Homeowners over $1,000,000 value
Up 7.3%
Automobile
Up 3.7%
Personal Articles
Up 4.7%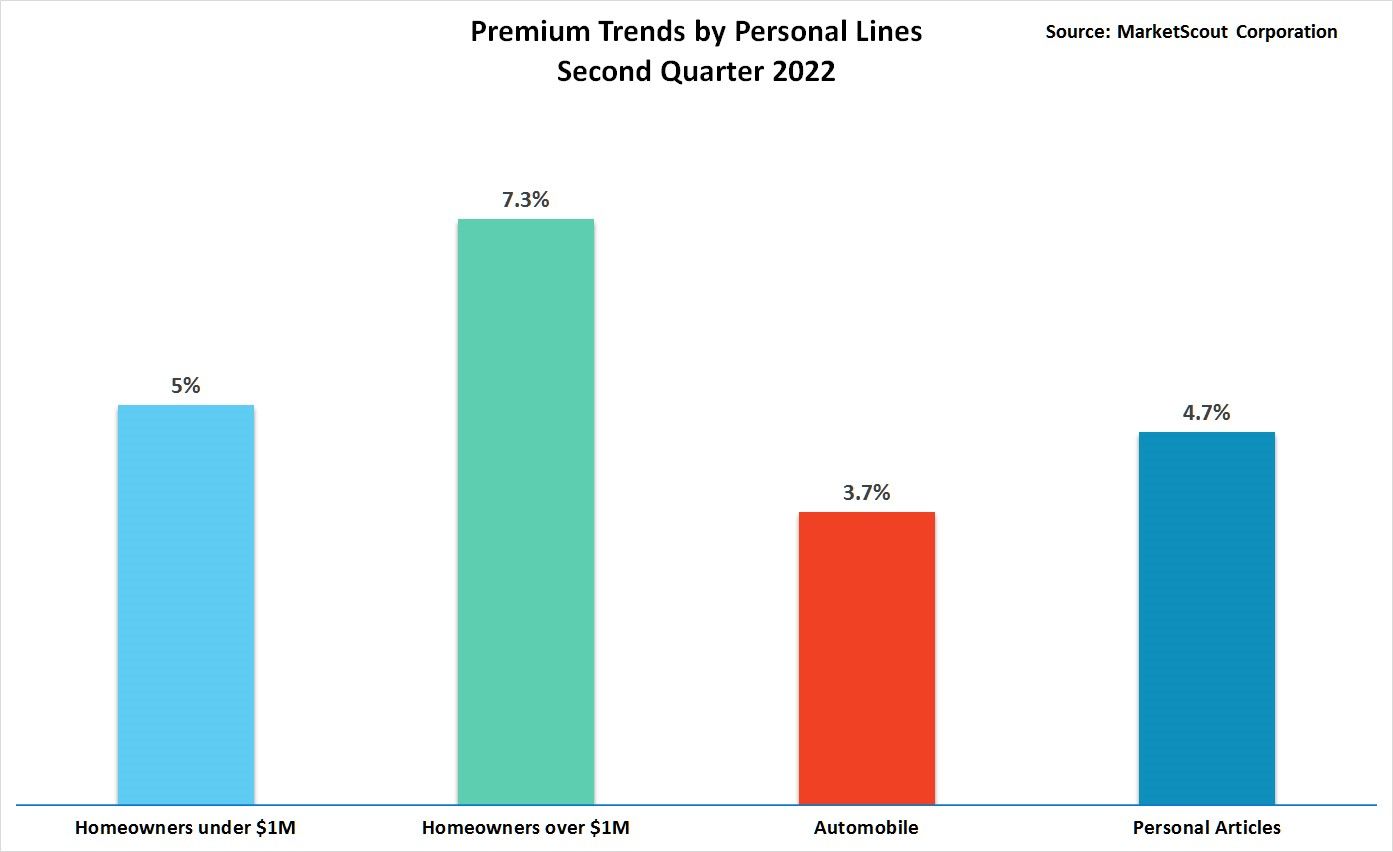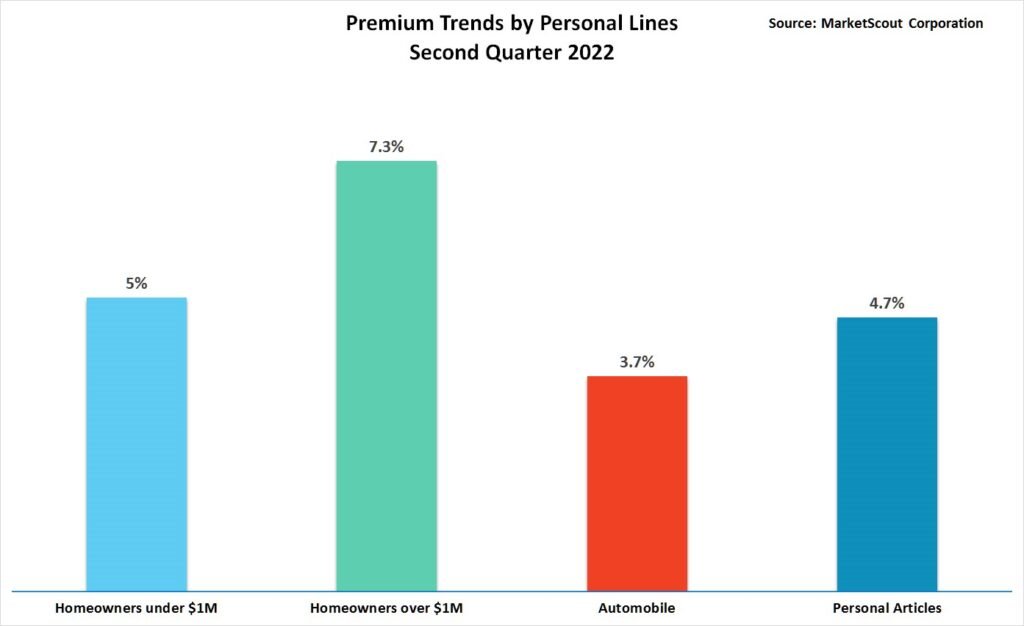 Source:  MarketScout
"Some of the statements in this third party article may be forward-looking statements and perhaps even inaccurate statements. AgencyEquity or Strategic Agencies LLC does not make any representation or warranty, express or implied, as to the accuracy, completeness, or updated status of such statements. Therefore, in no case whatsoever will AgencyEquity or Strategic Agencies LLC be liable to anyone for any decision made or action taken in conjunction with the information and/or statements in this press release or for any related damages."