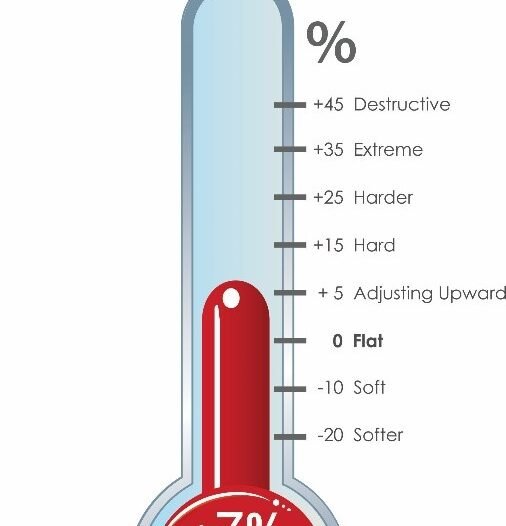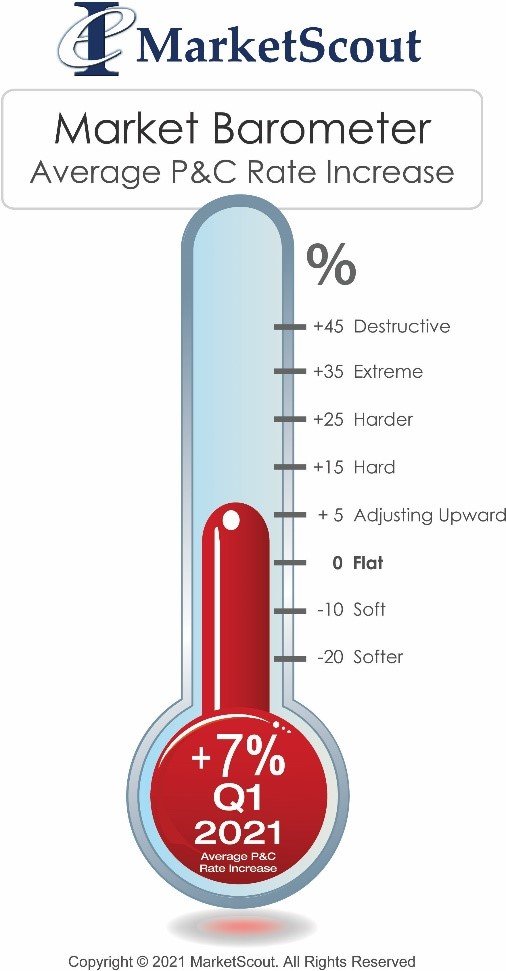 Umbrella, D&O and EPLI Lead the Way
Underwriters continue to push rates across the board, with umbrella, D&O and EPLI leading the pack with double digit increases.
Larger accounts are priced modestly higher than medium and small accounts.
Habitational and transportation industry groups reflect the highest rate increases. Even work comp rates were up at plus 1.7 percent. As anticipated, energy rates increased more aggressively in the first quarter.
Richard Kerr, CEO of MarketScout, noted, "Because the property market is so large, the composite rate is tempered by placements across the US. In CAT prone areas, rates were up significantly more than the composite rate of 8.6 percent." In describing the overall market, Mr. Kerr added, "We expect rate increases to continue for the remainder of 2021."
The National Alliance for Insurance Education and Research conducted pricing surveys used in MarketScout's analysis of market conditions. These surveys help to further corroborate MarketScout's actual findings, mathematically driven by new and renewal placements across the United States.
A summary of the first quarter 2021 rates by coverage, industry class and account size is set forth below.
| | |
| --- | --- |
| By Coverage Class | |
| Commercial Property | Up 8.6% |
| Business Interruption | Up 6% |
| BOP | Up 4.7% |
| Inland Marine | Up 4.3% |
| General Liability | Up 6% |
| Umbrella/Excess | Up 14% |
| Commercial Auto | Up 8.7% |
| Workers' Compensation | Up 1.7% |
| Professional Liability | Up 11.3% |
| D&O Liability | Up 11.6% |
| EPLI | Up 6% |
| Fiduciary | Up 2.7% |
| Crime | Up 2.3% |
| Surety | Up 1.7% |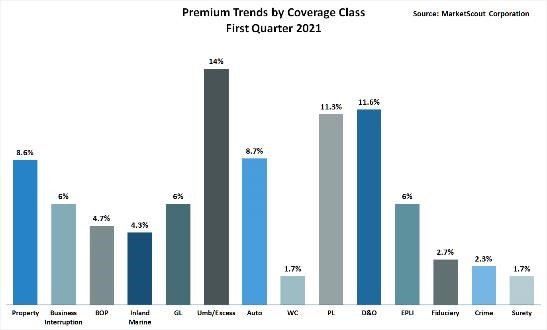 | | |
| --- | --- |
| By Account Size | |
| Small Accounts | Up 6.3% |
| Up to $25,000 | |
| | |
| Medium Accounts | Up 6.3% |
| $25,001 – $250,000 | |
| | |
| Large Accounts | Up 8.3% |
| $250,001 – $1 million | |
| | |
| Jumbo Accounts | Up 8.3% |
| Over $1 million | |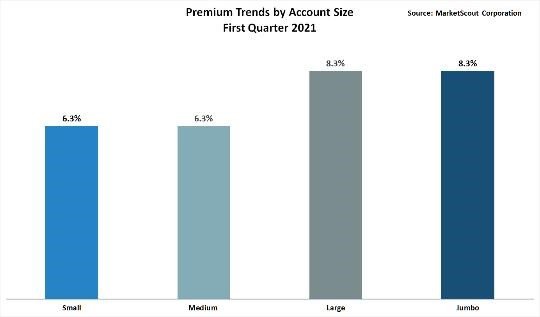 | | |
| --- | --- |
| By Industry Class | |
| Manufacturing | Up 6.3% |
| Contracting | Up 6.7% |
| Service | Up 6.3% |
| Habitational | Up 9.3% |
| Public Entity | Up 5.3% |
| Transportation | Up 11.7% |
| Energy | Up 6.3% |