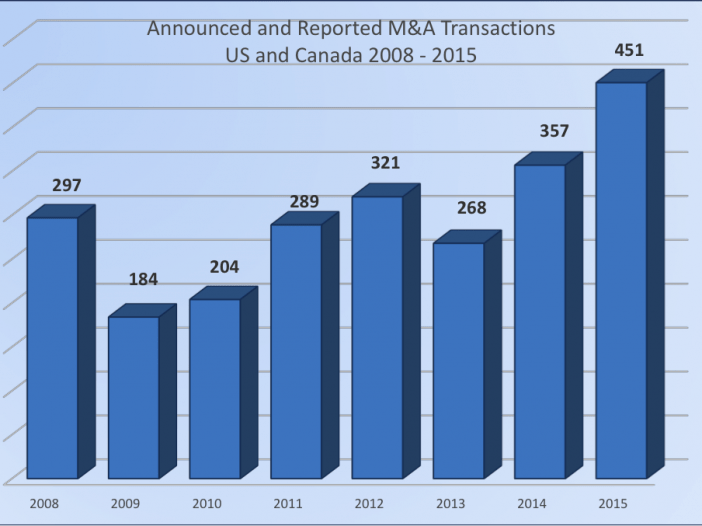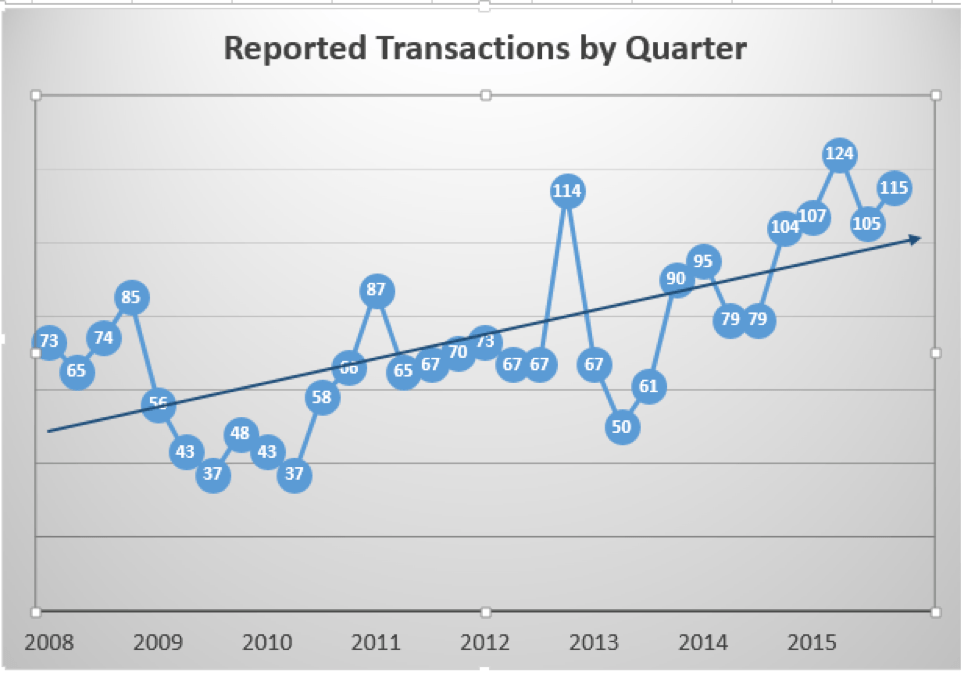 The downturn in M&A activity ended in 2013's third quarter, as several economic factors triggered a robust rebound that has continued ever since. These factors, which have whetted the appetite of private-equity backed buyers, likely will continue to shape the M&A market for at least the near-term, absent an unforeseen market-changing event.   
Expanding Market Share of PE-Backed Brokers
Once just the third-most active group of buyers behind privately-owned and public brokerages, accounting for 21% of transactions in 2008, PE-backed firms now lead the pack and are dramatically increasing their presence in the marketplace. This buyer group accounted for 242 transactions in 2015, a single-year increase of more than 50%. With that leap in activity, PE-backed firms accounted for the majority of deals last year—54%. This marks the first time since OPTIS has been tracking M&A activity that any buyer group has accounted for the majority of transactions.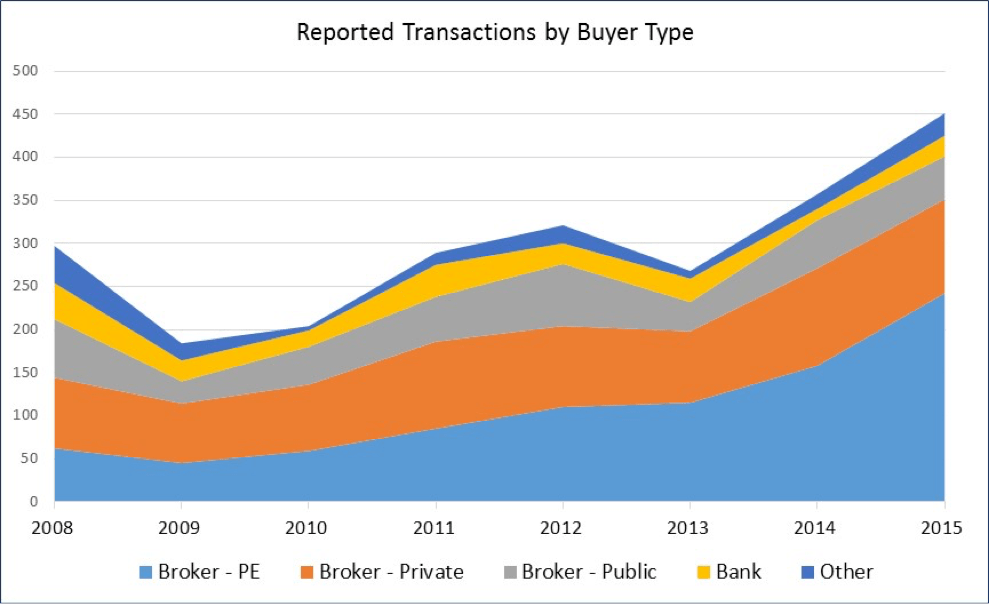 The 20 active PE-backed firms in 2015 also set a record, with that number growing slowly since 2008, when there were 16 active PE-backed buyers. More significant than the number of active PE-backed firms is the sheer volume of deals that many players in this group have completed. That is creating the demand for acquisition opportunities, which also appears to be driving pricing and valuations to new highs in many cases.  Meanwhile, the number of deals by the next two most-active buyer groups—privately owned and public brokers—edged down in 2015 due to the aggressive acquisition strategy of the PE backed firms.
Driving this trend is the abundance of private equity capital and the limited options available to investors to generate the returns they seek. Interest rates have been paltry for years; the U.S. stock market has become more volatile after years of growth, with the Dow Jones Industrial Average and S&P 500 losing ground last year; and foreign markets have been flat or down the past couple years. Meanwhile, the insurance brokerage business has proven to be an opportunistic vehicle that meets investors' return demands. To ensure that they are the successful suitors of brokerages expected to deliver attractive returns, PE-backed buyers seem willing to push agency values to levels not seen in many years.