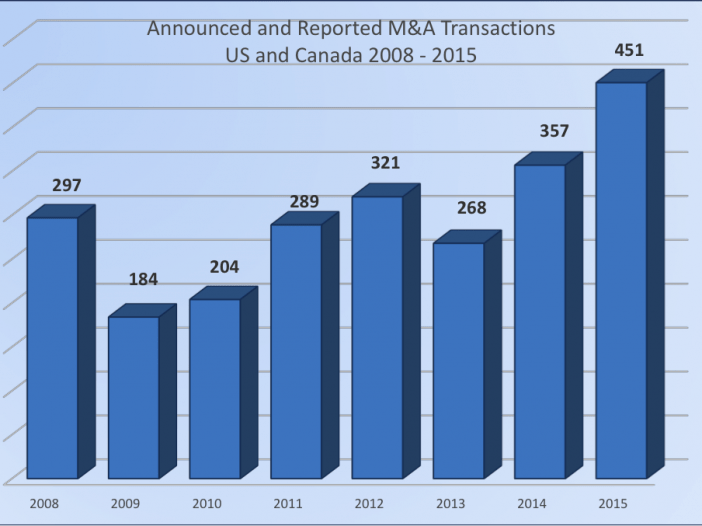 Looking at the table below, comparing the average number of transactions completed by the various buyer types in 2008 and 2015, the PE-backed buyers stand out as significantly more acquisitive.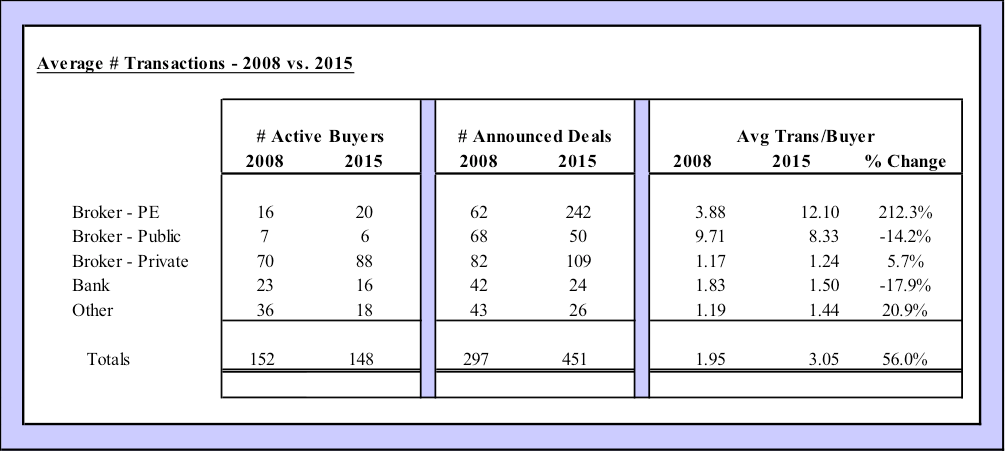 Interestingly, PE firms are also active in the sector acquiring platforms owned by other PE firms.  The nature of the PE industry is the need to capitalize their value by selling a portfolio company to monetize their investment.  Last year, a handful of these companies acquired brokerages already backed by other PE concerns in a recapitalization transaction.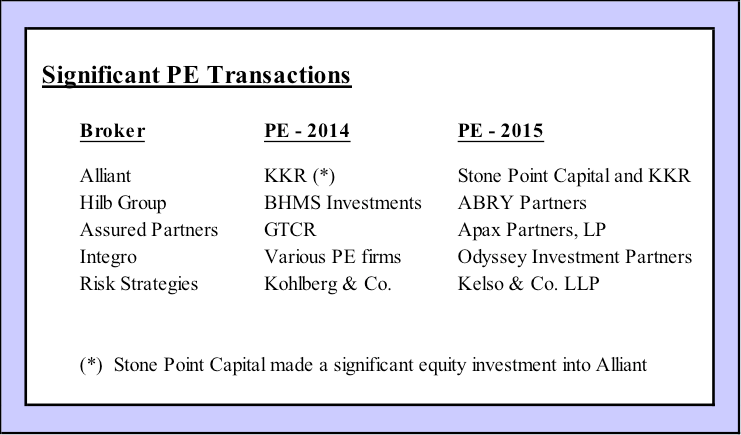 Most-Active Buyers
Given that PE-backed firms accounted for more than half of the known M&A activity in 2015, there is no surprise that this buyer group dominates the top-10 list of most active buyers last year. Of the 11 firms on the list—two firms tied for the number 10 spot—nine are PE-backed brokers. These firms accounted for 212 deals—or   47% of all known transactions last year.
The most-active buyers last year and the number of deals they completed in each of the past three years are shown in the table below: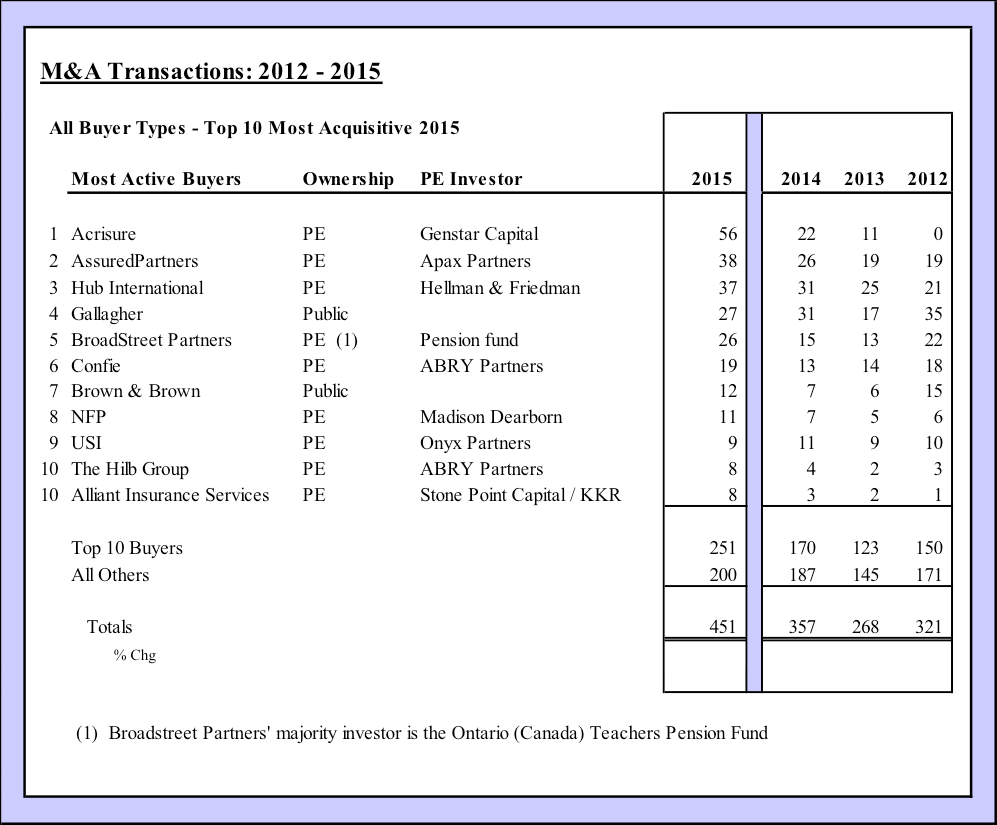 Similarly, PE-backed brokerages dominate the list of most-active individual buyers over the past four years. Among the 15 most-active buyers, 10 are PE-backed firms.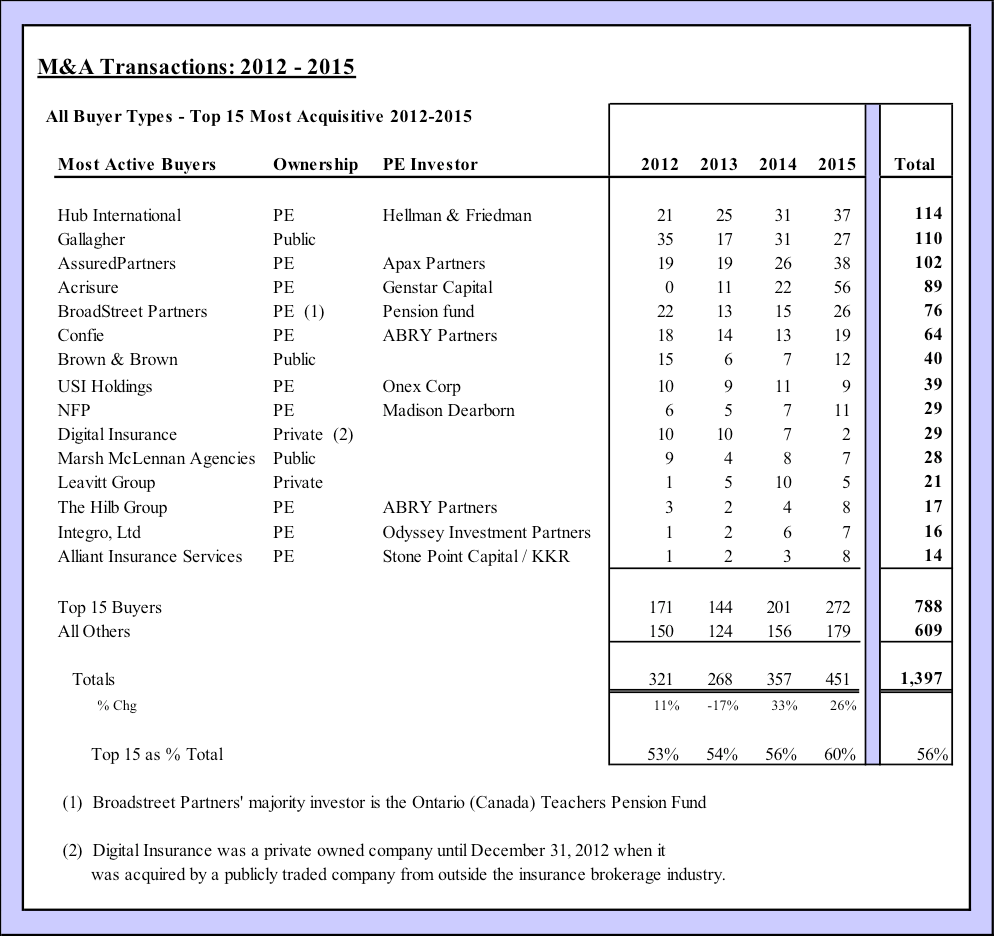 There has also been a noteworthy increase in the concentration of transactions from the top buyers, increasing from 53% of the total in 2012 to more than 60% in 2015.